Note from Chase: this article from J.J. is focused on a direct "how to sext" method that is different from and complementary to the more playful method Colt talked about in "Sext Like a Pro: Is Sexting Girls Worth Your Time?"
---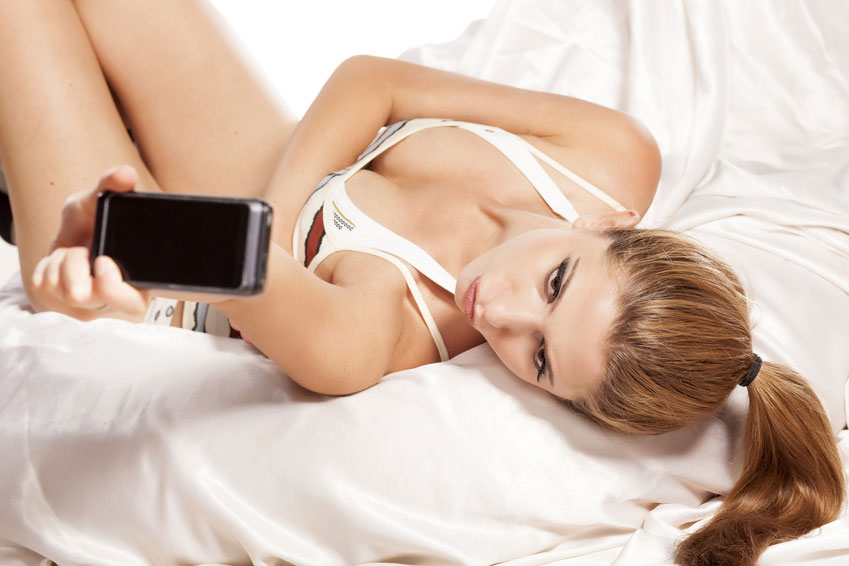 Before we get started I'd like to just point out that this article is geared primarily toward teaching how to sext your way to racy, naughty photos from girls for intermediate to advanced guys. It's not so much that I think someone who isn't on that level yet with women cannot pull this off, but rather that it's easy to blow girls out if you don't do it correctly.
If you're at the beginner stage, or even just a hair past it, I'd caution against using this for the mere fact that you need to be making it as far as you can in each interaction so that you are able to rack up reference points and experience so you can improve with women faster.
Additionally (if you mess up while doing this), creeping girls out isn't ever a good thing, and, if you're trying to pull this off with women who live near you, there's a good chance she probably knows some of your friends or colleagues. Don't let what happened to Brett Favre be your fate.
Those caveats out of the way, let's get right to this, shall we?
If you've overheard women talk about men who ask them for sexy pictures of themselves, I'll bet the reactions they claim to have had weren't very positive, were they? However, don't be fooled by this chicanery; if I had to wager on it, I'd guess that about eighty percent of women (and a greater percentage than that the more attractive and mature she is!) possess at least a small-to-medium sized smut gallery stored away on their cell phones for this very purpose.
And, some would surprise you, as I've dated quite a few women who would send me nude photos all of the time.
If there's a whole lot going on in your head right now about this... good. I'm going to answer all those swirling questions you have along with many more that you haven't even conjured up yet.