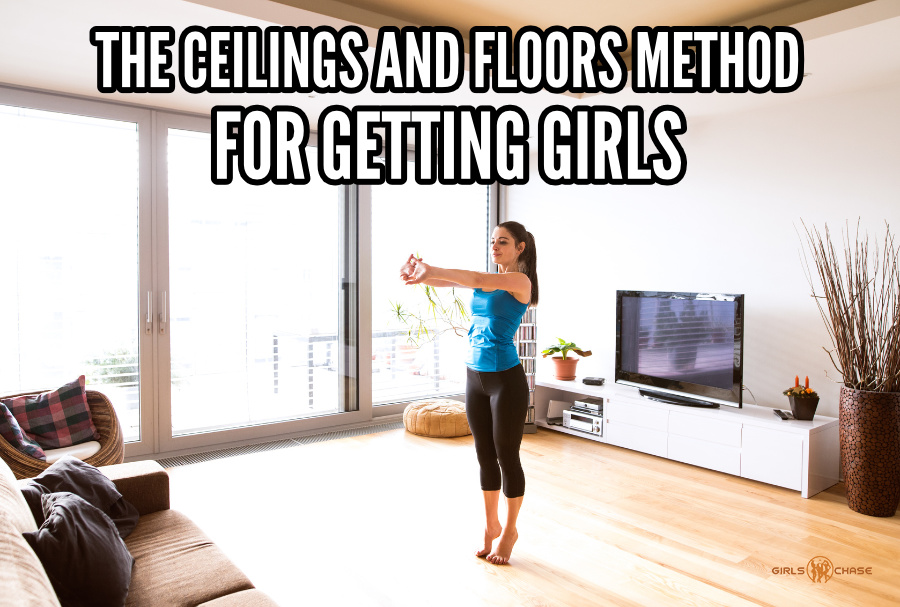 It's simple to get somewhere with a girl when you use the floors and ceilings method. Raise her floor, and raise her ceiling, and she will soon be yours.

I just talked to Alek about his neat new series on Female State Control. If you haven't read it yet, check it out (see the link).
When we talked about that, it brought up a way of thinking about how to get somewhere with a girl I've long had, but not discussed much. I've talked about it here and there, especially with deep diving and connection stuff. It's a sort of basic understanding of how progress with women works.
This understanding is what we might call 'The Floors and Ceilings Method'.
This method is very slightly complicated to understand. But not much. And once you have it, it gives you another dimension to understand male-female courtships with.
The method isn't limited to seduction. It also works with sales. It works with new friendship formation. Any kind of new relationship formation, especially where you want to get someone to do something, uses it. We'll focus on using it with women you like in this article, but it applies everywhere.
This is a simple method. I'll explain how it works, and you'll soon see how it applies to so many things.