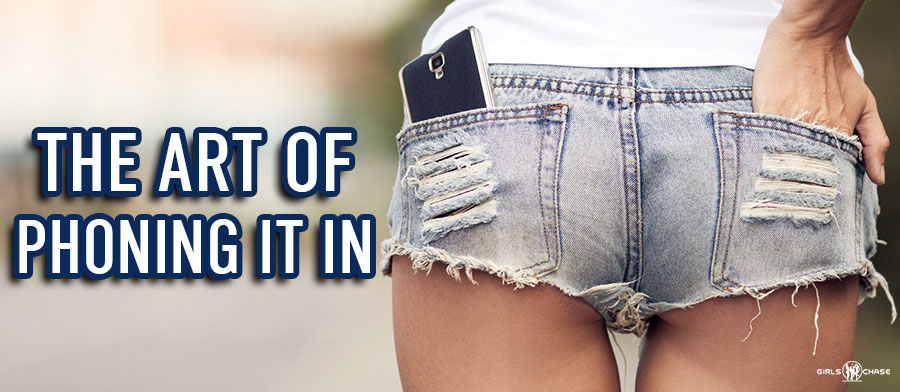 If you like sex but don't want a relationship, booty calling is the way to go. But getting and keeping a booty call with minimal pain and drama requires finesse.
Booty calling is a fun-filled lifestyle choice that any man can go for. However, if you want that sweet booty ordered to your door like pizza, you'll want to communicate this to your woman, or women, without causing too much drama or crushed feelings.
You'll need a contract.
Failure to set up a proper booty call contract can result in broken-up, hurt women and undesired drama.
I've had plenty of casual sex partners. Usually they're girls who already have boyfriends or husbands and didn't want to leave their relationships but still desired a little excitement or romance. Or they were too busy with work or school to have a long-term relationship (LTR). Some just wanted no-strings-attached sex with a discreet partner.
Some booty calling meets both the man's and the woman's needs, but most have lopsided attraction dynamics. The female will sleep with the male, and give him his "space" in the vain hope that once he realizes how amazing she is, it will turn into a more stable and monogamous "real" relationship.
Some women will sleep with you then quickly realize they can do better and move on. This isn't real booty calling, as it's generally the man's fault for not having the characteristics she desires in a mate. For example, you're a broke, needy, man-boy with no game who just happened to get lucky.
But for the rest, it's usually just a player getting as much ass from as many women as possible without handing over his freedom. After all, freedom is a precious commodity.
Yes, some women just want to bang, but the vast majority would prefer a committed relationship with one special guy. Even if they're willing to share him for a short trial period to seduce the man into monogamy, thus being a booty call.
If you're trying to go booty calling, either become the master of stringing girls along, or learn how to communicate what exactly it is you desire. Hell truly hath no fury like that of a woman scorned — meaning hurt women can do terrible things to your life — so it's best to avoid that. Be as honest as possible about your desires and intentions with her. Women being "played" has resulted in more scratched paint jobs, smashed PlayStations, and false rape accusations than necessary.