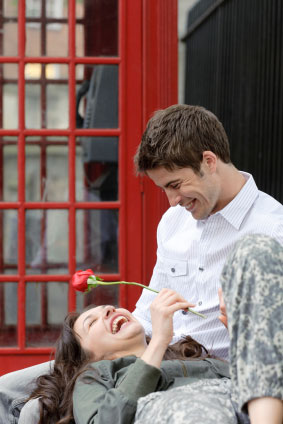 An emotional connection is one of those fleeting, powerful things that can seem all too rare and all too outside one's control. It can seem like it's just chance when you happen upon one -- as if but by the grace of God it came into being.
But it doesn't have to be. Just like succeeding with women in general -- just like figuring out how to launch businesses and succeed financially -- just like anything in life -- the ability to build an emotional connection is something that can be learned.
Most people don't like to hear that. Most people want to think that all in life is pure happenstance and nothing other than fate determines the outcome of their lives. But those of us actively in pursuit of bettering ourselves and of mastering the skills to control our own destinies know better -- that a lot less in life is chance than most folks think.
A lot of it is skill.
And learning to connect with people on an emotional level is one of the most powerful, practical, wide-reaching skills you can possibly learn. If you haven't given much thought to this one before, it's high time you started.