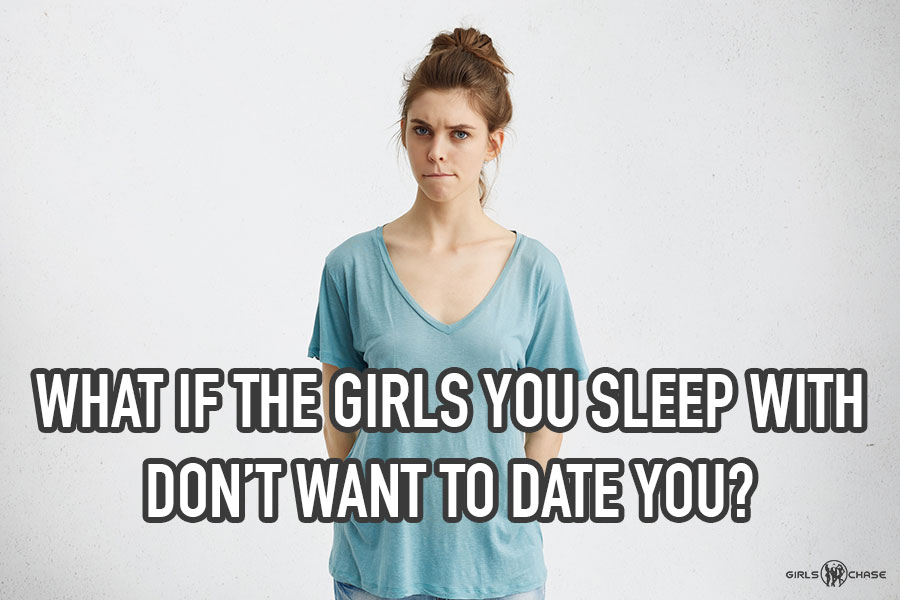 Girls will sleep with you, but they won't date you… and you can't figure out why. But there are 3 reasons this happens (and you can fix them all).

This article is targeted to upper-intermediate-to-advanced daters with retention problems.
For many of the readers of this website, the problem they have is acquisition, not retention. That is, they can hang onto a girl when they get her... it's the 'getting' where they have difficulty. But there are some men in the opposite boat.
If you're in the other boat, it's no problem for you to get girls into bed. You bed new girls often enough, and are content with your sex life. The only issue is, it'd be nice if some of those girls stuck around to become girlfriends... but they don't. They never stick around.
The common root of this problem is also the common root of their success: how utterly they disqualify themselves as boyfriends. Because they make it simple for women ("This guy is attractive, but he is not a boyfriend at all"), sex becomes much easier to get. She doesn't have to ask herself if she risks losing a guy she'd like to keep by sleeping with him fast... because she doesn't want to keep him.
Yet once she's had her fun with a guy like this, it's time to move on, because, well, she doesn't want to keep him.

Today we'll talk tactical fixes to the three (3) usual sources of the "he's not a boyfriend" frame: value, attainability, and screening.