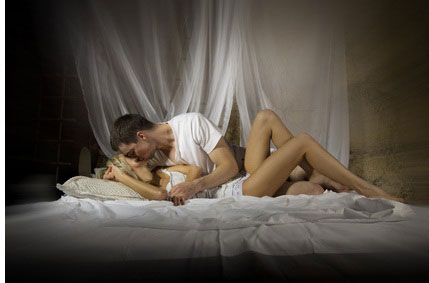 I haven't touched much on last minute resistance on this site, and it's about the time I got a proper post up on it. Before we jump in, I want to share a note from a reader who wrote in asking about how to get a girl in bed to illustrate what I'll be talking about and provide us an example case to work from:
"Hi Chase, Firstly I'd like to say that I love your blog and that many things have started to make sense (especially about moving fast). After taking your advice I decided to try it out and act as though the only night I had a chance of sleeping with a girl was that night.
It started with me being introduced to a girl through a friend at a party, we flirted a bit and I intentionally moved her around. When we got to town everyone got separated and we were together, after moving her around more I persuaded her to take me back to hers for a "sandwich".
We got back to hers she made me a sandwich and after that it started getting a bit steamy in the bedroom. However when I went to take her panties off she wouldn't let me, even after trying about 5 times. She then claimed that she was too tired and we should try in the morning. When the morning came she avoided sex again and I managed to find out that she though sex was pointless if we weren't in a relationship.
To say the least I was confused and angry but also felt a sense of failure as though I wasn't good enough to be her lover. I mean why would a girl take me to hers, heavily make out with me and then refuse to have sex even if she wanted a boyfriend? I wanted to be put in the lover zone not the boyfriend zone.
A reply to this would be much appreciated but a blog post on why a girl would do this would be awesome."
Our reader's case here is a classic case of last minute resistance, or LMR -- that thing that happens when it feels for all the world like you're just about to sleep with a girl, that it's totally inevitable, that all that either of the two of you want in all of existence is to just be together... and then she suddenly, inexplicably, unexpectedly throws a wall up and won't let you proceed. Why's that happen, and what can you do about it?
To show you how to get a girl in bed and overcome last minute resistance, first we're going to have to get you to understand why women react this way -- and then we're going to have to teach you what you can do about it.