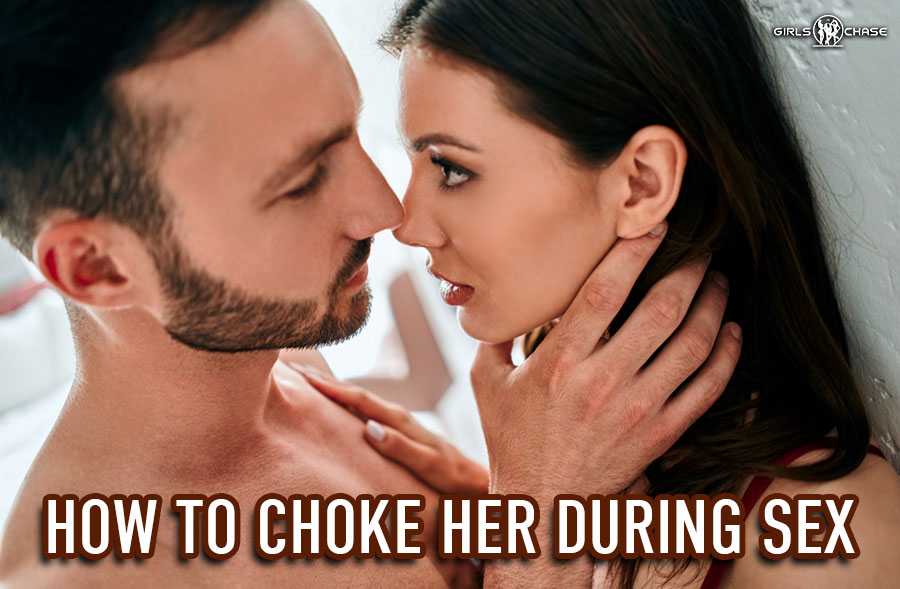 Women orgasm more easily when they lose control and feel dominated in bed. If done right, choking during sex is a surefire way to send her into the climax zone.
Choking during sex has become more prominent lately, and dare I say, mainstream.
Girls have always liked it, but it has seldom been as out in the open as it is today. That's partly due to the effect of 50 Shades of Grey, the book-turned-film in which the character Christian Grey opens up his girl to the pleasures of rough sex.
Now, I don't think choking is a necessary component of sex, especially for newbies. Most women experience vanilla sex with their partners, although sometimes alphas (and the women with them) usually have more exciting sex lives. The issue there is twofold:
Men don't realize how much women enjoy being choked (and so they don't try it)

It's an advanced skill because the goal isn't to literally choke or hurt the girl; it's merely to create the sensation of being choked and under the man's control (which women find very hot)
Many women fantasize about choking. Perhaps they've experienced it with a former partner and know how pleasurable it can be when it's done correctly. It falls in with how women get super aroused by being dominated in bed.
Overall I've found about 80% of women to be into choking in some form. That's roughly four out of five women I've had sex with. Out of those, maybe one-third (or 20%) are REALLY into choking. When you think about it, that's not a small number. The majority of women have either tried or are open to trying being choked during sex, and most of them will enjoy it. But not all.
As mentioned, choking isn't necessarily for the newbie. It isn't really about choking a girl, as in restraining her breathing. Choking during sex is your complete dominance and her total submission and loss of control in many forms. We're creating the impression of choking her, so she lets herself go deeper into her orgasm state.
It starts with the role of the throat.