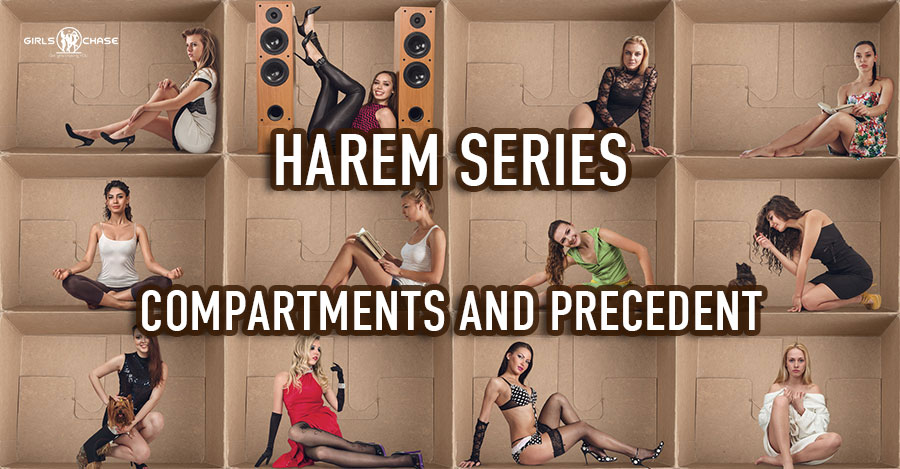 For your harem to last, you must compartmentalize your girls and life in such a way as to respect Queen Theory… or drama will send it all crashing down.
Welcome back to the Harem series! It's been a while. In Parts 3 and 4, we'll cover some juicy stuff. In Part 1, we talked about Queen Theory and why all the girls you're dating must always be made to feel like your number-one priority.
In another supplement to this series, we talked about the differences and issues between monogamous and non-monogamous dating structures. In Part 2, we talked about jealousy and the role of discretion, why they exist, and how to manage them (as they are inevitable).
If you haven't had a chance to review those articles, I highly recommend you do so to catch up on the concepts, because this and upcoming articles will build upon all of them, such as the different tiers of girlfriends a man can have, and how his lifestyle and capacity for girls go hand-in-hand.
We'll cover how to structure your relationship compartments to respect Queen Theory, protect all your different relationships, and maintain a woman's social face.