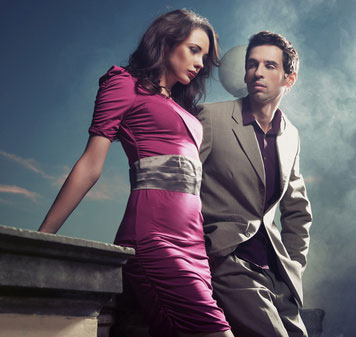 You know, I've been called a lot of things. I've been called an extremely warm person; I've been called a cold man. And at times, I've been called a romantic.
To me, romanticism is an ideal, of sorts. It's a refusal to accept the baseness and ugliness of the "real" world, as most consider it. And, it's the creation, in your own self and in the life you lead, as well as in the life you help those around you to lead, of another world -- a world where things are filled with meaning, where people truly matter, and where we all are the authors of our own spectacular, riveting stories.
As a romantic man, you become able to touch others' lives and bring hope to those who lack it. You inspire; you motivate; and you energize. You take those for whom the world had been empty and cold, and make it feel as though it's buzzing with electricity and potential. And best of all, you take the fantasies that women read about so avidly in their romance novels, and you can bring them to life.
Striving to become romantic is, to me, something very much worth striving for -- romanticism gives you an ability to affect others' lives that is in some ways without equal.