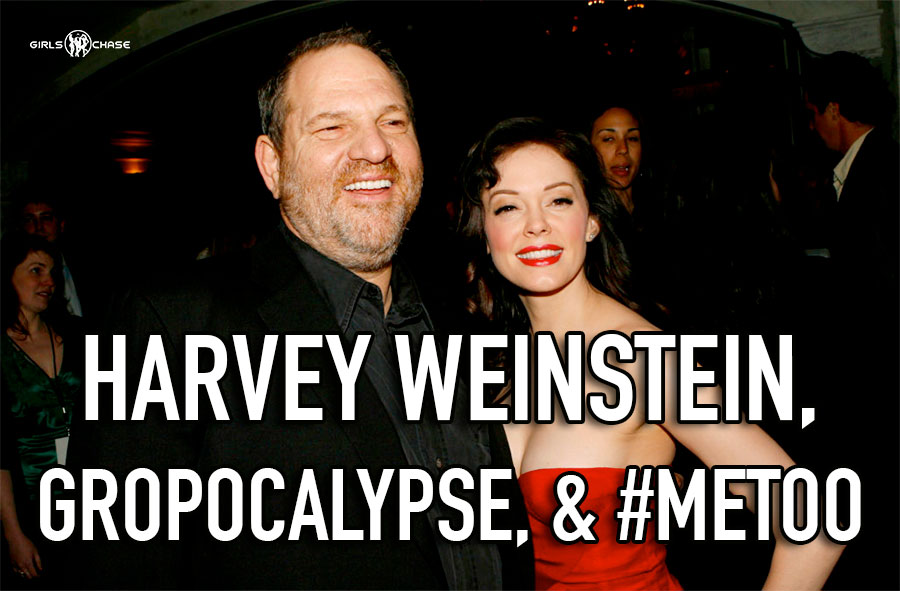 The roiling Harvey Weinstein Hollywood sex scandal was caused by a unique mix of perversion, sexual power dynamics, and the twilight of feminism.

In late 2017, The New York Times broke a story on Harvey Weinstein paying off sexual harassment accusers. A few choice excerpts:
"[A]fter being confronted with allegations including sexual harassment and unwanted physical contact, Mr. Weinstein has reached at least eight settlements with women, according to two company officials speaking on the condition of anonymity. Among the recipients, The Times found, were a young assistant in New York in 1990, an actress in 1997, an assistant in London in 1998, an Italian model in 2015 and Ms. O'Connor shortly after, according to records and those familiar with the agreements.

...

The allegations piled up even as Mr. Weinstein helped define popular culture. He has collected six best-picture Oscars and turned out a number of touchstones, from the films "Sex, Lies, and Videotape," "Pulp Fiction" and "Good Will Hunting" to the television show "Project Runway." In public, he presents himself as a liberal lion, a champion of women and a winner of not just artistic but humanitarian awards.

...

Dozens of Mr. Weinstein's former and current employees, from assistants to top executives, said they knew of inappropriate conduct while they worked for him. Only a handful said they ever confronted him.

...

After she arrived, he offered to help her career while boasting about a series of famous actresses he claimed to have slept with.

...

"She said he was very persistent and focused though she kept saying no for over an hour," one internal document said. Ms. Nestor, who declined to comment for this article, refused his bargain, the records noted. "She was disappointed that he met with her and did not seem to be interested in her résumé or skill set.""
Not long after, a recording broke of a 2015 NYPD sting investigation, in which Weinstein can be heard trying to cajole a 22-year-old Italian model up to his hotel room: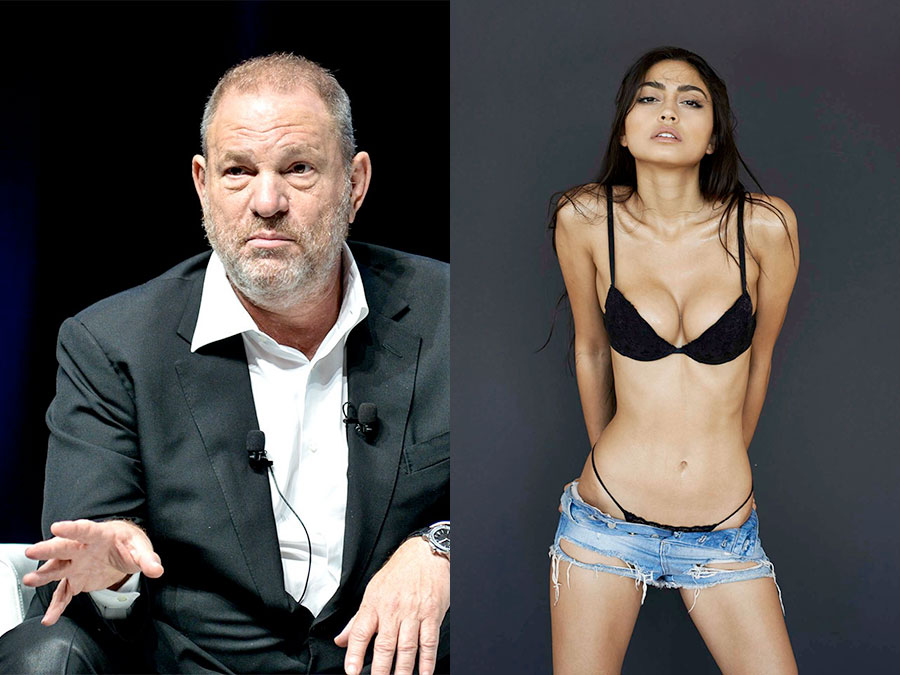 Weinstein and Ambra Battilana Gutierrez, the model he attempted to get up to his hotel room.

Rose McGowan accused Weinstein of rape. Stories surfaced of him cornering women and making them watch him masturbate (once into a pot in a restaurant kitchen). And then the dam burst. To-date, 91 actors, producers, and other members of Hollywood have been accused of sexual impropriety, courtesy the #MeToo campaign. Women, en masse, have come forward with accusations against men – particularly men who held power over them.

Why this time, though? There have always been sexual accusations against powerful figures. Bill Clinton, Tiger Woods, Michael Jackson, Bill Cosby, Donald Trump... just to name a few of the most prominent ones. Some of the accusations swirling around these figures are worse than anything alleged against Weinstein; Cosby is accused of drugging women to rape them. Many of the varied claims made against Clinton over the years sound like something out of a B-level political thriller, with all the rape, murder, and coverups you can dream of.
Yet despite all the controversies around and accusations leveled at powerful political and media figures, the dam never broke before. But this time it did. Why now? What does this 'Gropocalypse" and its #MeToo campaign tell us about men, women, and sexual power dynamics in the professional spheres?