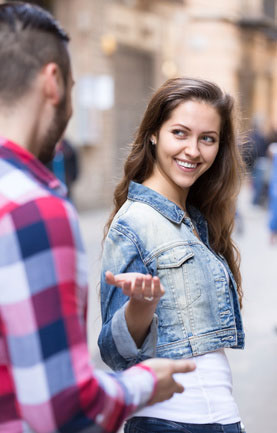 Last week I wrote about how to get good at night game quickly. This week I am writing my guide for efficient day game.
Day game is a lot easier than night game. This is due to the fact that interactions aren't nearly as long and there aren't nearly as many distractions.
The problem a lot of guys face with day game is, first and foremost, approach anxiety and poor strategy. Approach anxiety never fully goes away, but the one thing that helps me with it is the phrase "Think Do" – anything I think I should do, I do. This gets me out of my head and approaching quickly, but despite that, approach anxiety will still be a demon you face for as long as you're in the game.
This article is mainly concerned with approaching day game with an efficient strategy. This is so you can get the girls you want in a realistic time frame.