One of our readers, Richard, asked about approach anxiety in the comments section of my last article on Girls Chase about dating for introverts:

"Colt, I must genuinely thank you for your article as, without consciously labeling my game as introverted, it is. Sex hasn't meant a whole lot to me, and even after opening several women, I generally only end up holding onto a few of the girls I meet. I respect what you write, and I greatly look forward to your future articles. That being said though, I have a few friends who introverts as well, and though my game has gotten worlds better, I can't get them over their massive approach anxiety, what worked for me hasn't worked for them. Any advice for the introverted man who has approach anxiety? You've become a huge inspiration for me man. Thank you,

Richard"
Approach anxiety is a topic that resurfaces from time to time on this site, addressed in articles such as "How to Approach a Girl Wherever You Are (Easily)" and "How to Pick Up Girls: The Success Factor, Part IV" and a smattering of other pieces. It was even systematically addressed by Chase in "Overcoming Approach Anxiety."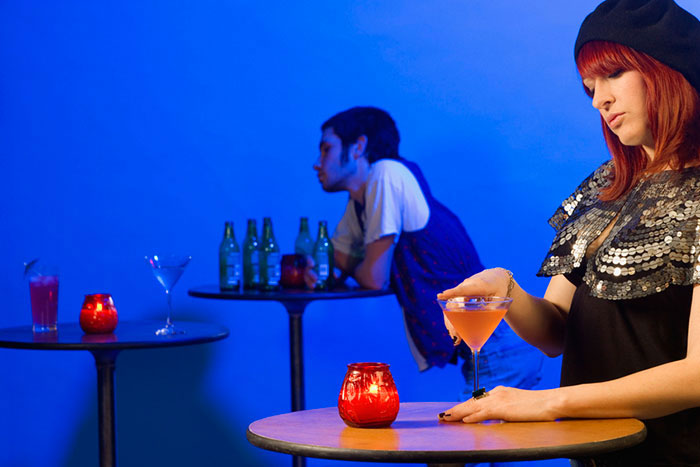 Yet, despite these excellent write ups, so many of our dear readers (as well as male friends of my own) continue to complain of completely freezing whenever they try to talk to an attractive woman.
I know exactly how this goes. Well... at least I used to. Approach anxiety was by far my biggest hurdle in greatly improving my skills with women. Bar none. I read everything I could, I talked to everyone I could possibly talk to, and did whatever was necessary to try to address the crippling anxiety I had.
Now, it's not something I really think about anymore.
So team, I am now going to offer you a comprehensive post on approach anxiety; one from my own perspective, to complement Chase's previous piece and the other articles on this site that deal with the subject, to share with you everything I learned, the pitfalls you should avoid, and how you should go about moving forward. It is my hope that this will be the last post you will ever need on the topic.