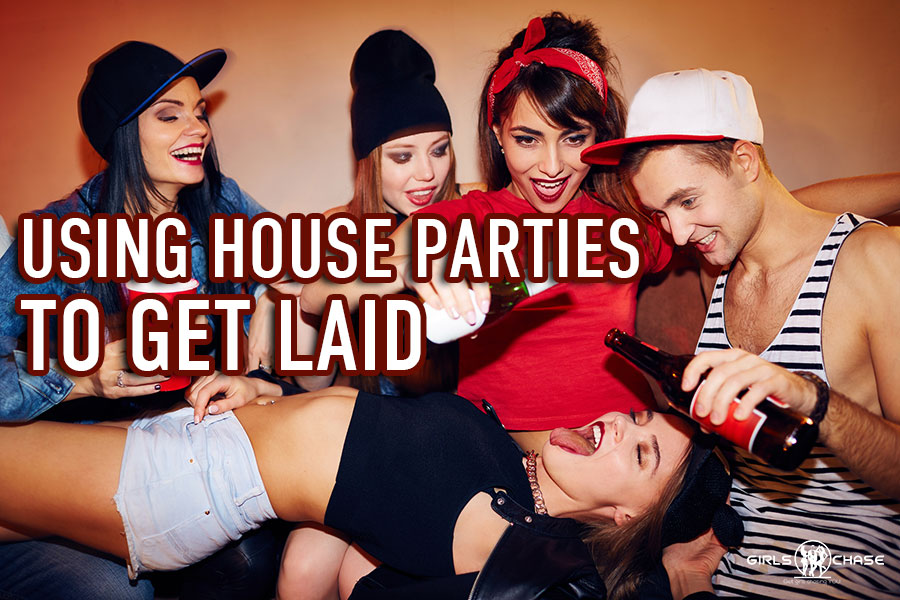 Want to know a perfect way to get social proof, pre-selection, and women fighting over you… all in the comfort of your own home? Throw a house party!
My late twenties were some of my most glorious times. I lived with a bunch of hipsters in a huge apartment in downtown Vancouver. I was going out night after night, practicing my game, and though I was collecting loads of phone numbers, I was finding it hard to bring these girls home at the end of the night.
Being a girl is scary. Men are big, hairy, and horny. For a woman, the idea of going home with a guy she just met at a bar or on the street might bring forth visions of an American Psycho-esque chainsaw massacre. They literally risk their lives every time they isolate themselves with a guy. I can't count the number of times I've brought a girl home, only to have her stop on the doorstep and say, "You're not going to kill me, right?"
That's why I always flip the script with a preemptive, tension-easing joke like, "You're not a serial killer, are you? You're not going to chop me up and feast on my sweet flesh?" Also, whenever I have a date, I try to get her to meet near my apartment and then suddenly remember, "I forgot something at my place." I bring her inside for just a moment so she can see I don't live in a BDSM torture dungeon (I wish!). This makes it way easier to pull later, as she's already been inside my chateau. I call this "priming".
After one particularly frustrating night, a thought came to me like a lightning strike from Odin. I had this glorious epiphany: "What if I brought them all home at once? What if I primed a whole bunch of girls at the same time?"