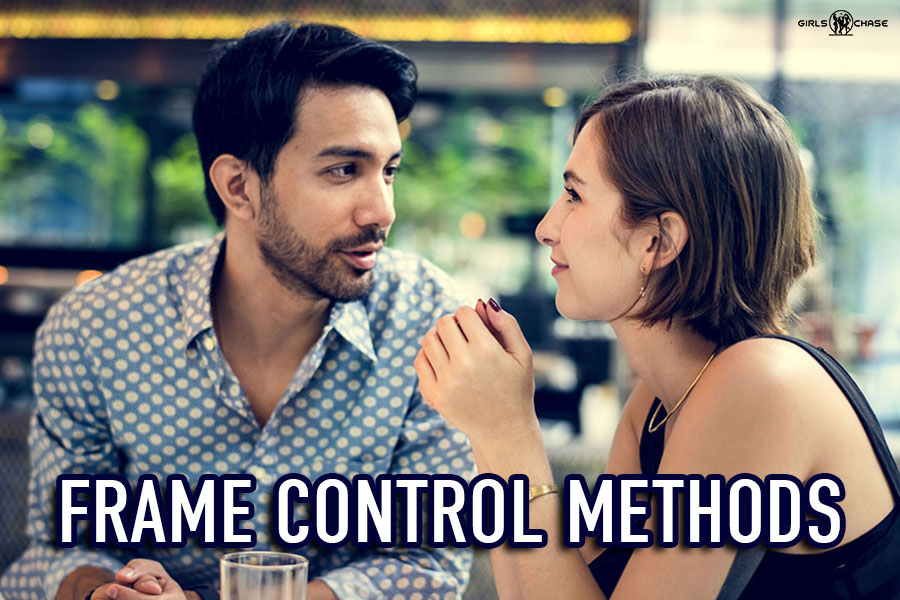 In this series of posts about frame control, we've learned what good frames are and why they work. Now let's talk about the methods you can use to set frames.
Hey, guys! Welcome back.
In previous weeks, we have discussed what frames are, why they are important, and what constitutes a good frame versus a bad frame.
Here are those posts if you haven't checked them out yet:
Hopefully, with those posts you're now familiar with:
What frames are
Their importance not only in seduction but in every social setting
What defines good frames
How you can make your framing more powerful
How you can better control the frame
But after all this theory, I have not given contextual examples, which is exactly what I will do in this post. We will discuss different ways in which a frame is set. This will give you an idea of what framing looks like in real life.
Even though we will not go into heavy details of how each technique is used, rest assured that each has been addressed on Girls Chase (and there will always be more to come). This post serves as an overview and starting point. Maybe you will discover new ways to set your favorite frames.
Of course, the list I am about to share is not complete, but I would say that it covers the most common methods of setting frames. My point is – there are more ways. We will distinguish between a few here:
Verbal and non-verbal
Direct and indirect
Active and passive
You can set frames both verbally and non-verbally. For example, you can tell a story or talk about a subject that would help set a frame. However, note that frames can also be set verbally as a response to her actions. That is often a good place to work from, or you can work with what you have in that moment. We will get more into that, do not worry.
You can set the frame non-verbally as well through escalation and eye contact.
You can set a frame passively – through action or passive behavior that dictates the vibe. For example, when you build social proof, you will automatically frame yourself as a man with options who is pursued by women – a very attractive frame. But you are not directly setting a frame; it comes as a result of the context you have created.
Anyway – no more dwelling, let's get to the meat.
I will first discuss direct ways (active) to set a frame before moving on to how to do it passively. Finally, we will discuss how to set a frame reactively.