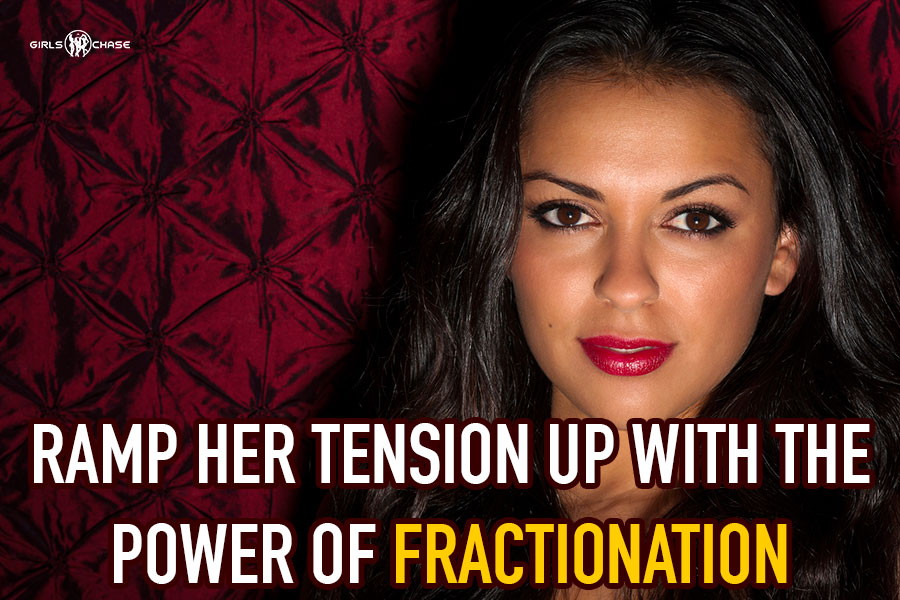 When you fractionate sexual tension – by breaking tension yourself, then resuming it later – you make its effect much, much mightier on her.

Alright, this being my sixth post in my series on sexual tension, we have already covered the crucial steps. You can view the previous installments in this series here:
Today we will add some seasoning – my favorite seasoning: fractionation. This post, therefore, will serve as a very powerful expansion on the foundational elements we've previously discussed.
Some may consider themselves more or less familiar with my previous posts, which will help in grasping this material. It would perhaps also be a good idea to have experimented a bit with the concepts covered in those posts in order to have built some comfort with them.
What I am going to teach you here is how to push the sexual tension to the next level and how you can gain increased control over it.
Now, this post is some topping on the cake – more of a "master class" thing.
Either way, let us get into it.