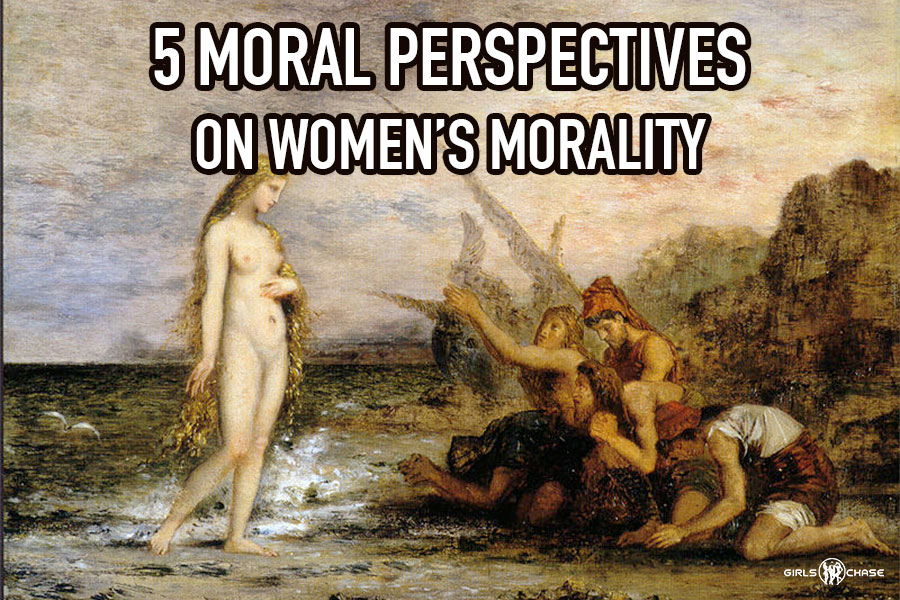 Morality is a varied field, and we can view women's morality in quite different ways... depending on which of 5 branches of morality we use.

Note: this article is part of a discussion on female morality among experts who view the subject through different lenses. In this article, Part 3, Alek Rolstad introduces five different moral paradigms that can be used to view female morality.
Hey, guys. I am aware that I don't usually discuss theoretical stuff that is not directly related to the field, but I decided to take some liberties today.
Recently, Hector Castillo wrote a post on "women not caring about morality" that some of you may have loved, hated, loved to hate, or hated to love. There is no doubt that subjects related to morality may be seen as controversial, triggering a variety of feelings in different people. Chase also weighed in on the subject with his own article in response to the heated debate brewing in Hector's comments section.
In regards to ethics and the philosophy of morality, there is no such thing as full-blown truth. Ethics is a subfield of philosophy, meaning it is less likely to contain the types of truths you'd find in science – as philosophy is not science. Philosophy is the process of discovering truth, and for this reason, we have decided, in light of good old Socratic tradition, to learn through debate. By presenting multiple takes on the matter (Hector, Chase, and now me – so far), we hope to give you more arguments to fuel your reflections and hopefully contribute to your reaching a (more) solid conclusion – if you ever reach one at all.
What Hector points out (that descriptive ethics is more fact based compared to normative ethics) is very true. However, there is still some normativity within descriptive ethics. As mentioned, descriptive ethics devotes itself more to "how people act" rather than "how people should act" – the latter going into the field of normativity. However, in order to discuss how people actually act (what kind of moral sentiments and drives they possess), we need to define one of the key variables. Namely, what is "morality"? If we want to discuss the observed morality of women, how we define morality will have a key impact on our discussion.
Now, how we define this variable will have a crucial impact on our observations. This is where my critique mainly flourishes.
I will cover my criticism step by step, and like Hector, I will add references to the Stanford Encyclopedia of Philosophy, which is considered a very credible source. This way, you can read more on the different theories if you happen to find this interesting.
Before I get to my arguments, I do want to make it deadly clear that there are no rights and wrongs – only good arguments. Hopefully, my arguments will be as convincing as Hector's and, in the end, help you solidify you own.