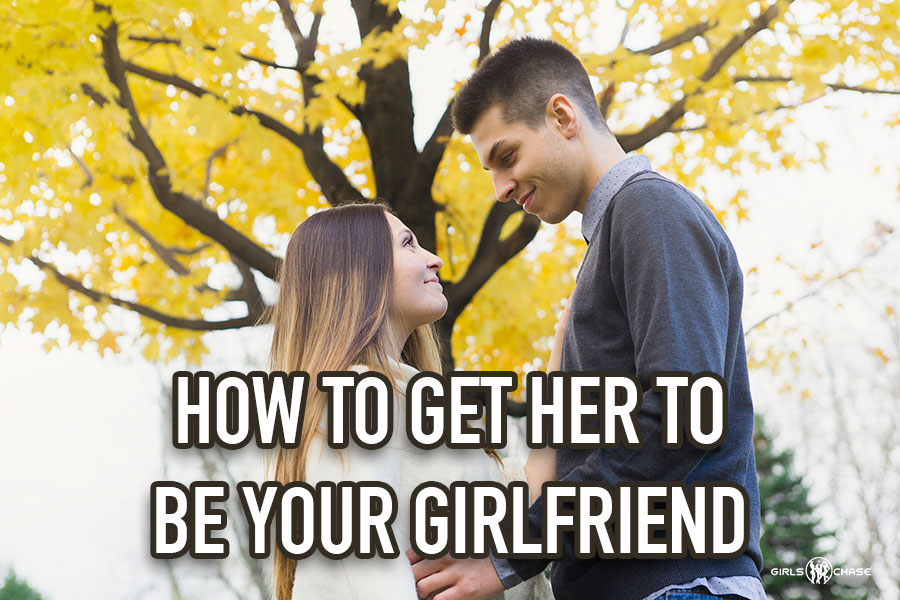 You may think you have to ask a girl to be your girlfriend. But there's an easier way to get a girl to be your girlfriend than this. It centers on behavior over words.

You've got a girl you're into, and you'd like to get her to be your girlfriend. The time you spend together is great. You think about her all the time when you're not with her. And you know she likes you too. But... does she like you enough to be your girlfriend?
You'd like to know how to ask a girl to be your girlfriend in a way that minimizes the chance she rejects you. You don't want her to say "no" or "let's keep this casual for now." So what do you do?
Most of the advice you'll see out there will tell you to ask her outright at some point. "Just ask!" or "Just pop the question!" But this advice misunderstands a simple fact about the way girls work: the emotions and behavior must come first... the words come later.
This article works within that framework – one where you get the emotions and behavior right first, and add the words (and official boyfriend-girlfriend status) in after.

Follow the simple steps below, and you stand a very good chance to turn the girl you'd like to be your girlfriend into a girl who is your girlfriend.