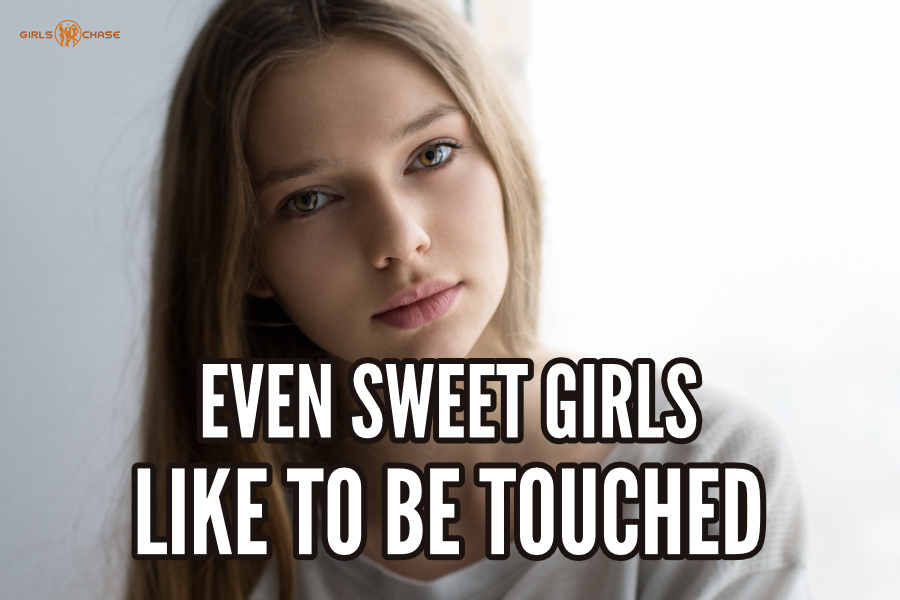 Does it seem like nice, sweet girls exist outside of sexuality? They don't – they're sexual creatures too, even if it isn't always obvious at first.

Go through life as a man, and you will encounter different classes of women.
There is the flirtatious, outgoing girl it's easy to flirt with. She's a minx and you just know she wants you to touch her and hit on her. She loves the attention.
And there is the regular girl, who isn't so outgoing. She still flirts sometimes, and you feel like she 'can take it' if you get a little bit aggressive with her. You don't flirt with her or touch her as much as the aggressively flirtatious girl, yet you still do a bit.
Finally, there is the kind, sweet girl, who seems like such a nice person, completely not flirtatious at all. She is innocent; childlike. Even if she's a grown woman and very pretty, it feels somewhat wrong to you to flirt too much with this woman or touch her or be all that aggressive with her. It feels like she isn't about that; you're not sure she could 'handle that', and you certainly don't want to hurt such a sweet human being.
These perspectives on women have some truth in them, while still being flawed.
There's a reason many girls both of the ordinary regular girl variety and the innocent sweet girl variety end up with asshole bad boys, and part of the reason is these are the only guys who regularly ignore 'sweetness' or 'disinterest' signals.
What that means is that while assholes bother some women who aren't interested, they also make a lot more progress with those other girls whom more respectful men hesitate to flirt with, get sexual with, and touch.