Howdy, gents!
Pardon the hiatus, as I have been busy working very diligently on a series of articles on the subject of modern marriage that you will see here very soon. But with summer fast approaching, I figured this one needed to be written sooner rather than later.
One of our forum members recently posted some pretty astonishing before and after photos of a recent body transformation. He had purchased a fairly simple workout program, and went from "gut to cut" in a little over three months' time.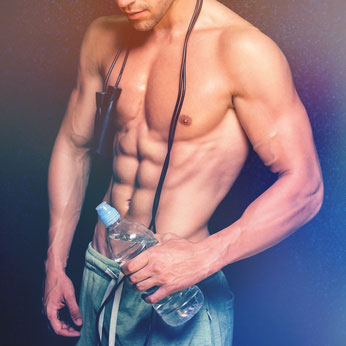 It was very inspiring.
When I first started studying seduction, I too decided to put myself through the same type of physical transformation. In addition to eating a healthy diet, which is what we're going to examine in detail in this article, I decided to start working out five days per week and get myself in tip-top shape.
So yes, you definitely do want to follow some type of fitness plan. So if you haven't happened across Ross Leon's article "How to Build a Male Body That Drives Women Crazy" quite yet, you should probably go ahead and give that one a read.
Having six-pack abs is most certainly not an absolute requirement to seduce women. But it definitely helps, and if you're one of the many guys out there who want the triple-B's (Bleach Blonde Bombshells), then it is important for you to know that having a guy with great abs is definitely at or near the top of their wish list.
Many guys work out furiously five or six or even seven days per week and still cannot trim enough fat off of their bodies, and usually the reason for this is that they aren't paying attention to what they are eating!