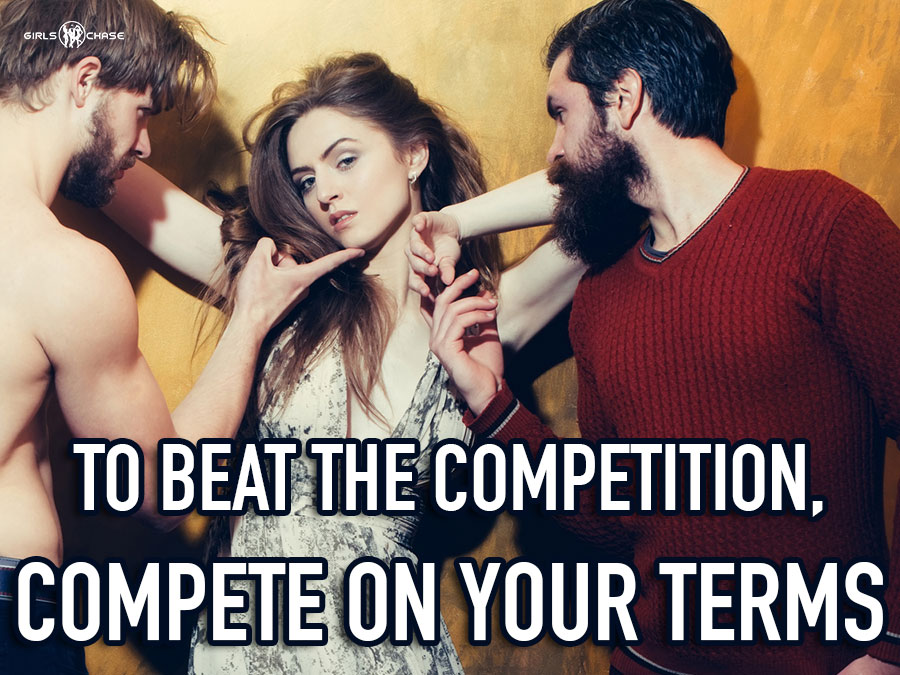 When you're head-to-head against another guy over a girl, the last thing you want to do is try to best him at what he's good at. Beat him on your terms, instead.

Commenting under my article "If a Girl Has Sex with You Fast, is She a Slut?", Mike asked:
"

Hey chase, please I have a question to ask. I want to know how to compete with guys more handsome than me. Thanks.

"
It's a good question. It echoes similar questions I've answered in articles and in the comments before, such as:
I don't want to spoil the whole article, but the way you win, of course, is by not trying to beat that guy at what he's good at.
Instead, what you must do to win is change the rules of engagement.
With the right tweaks, you can put a guy on the defensive and emerge victorious for the girl, despite almost any number of on-paper advantages he might seem to have over you.