On Ricardus's post "How to Make Her Want You: Lessons from Marketing," a commenter named Garrett reports being conflicted over a few aspects of what's taught here. In particular, he asks why physical intimacy is needed with romantic partners, and if dating without sex isn't also just as possible.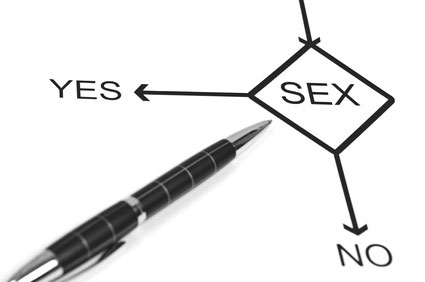 Here's the part of his comment dealing with this topic:
"

Out of curiosity, I've spent a lot of time researching this topic, and there are a few things I fail to understand. Firstly, to get a girlfriend, why must you sleep with them? If you can prove me wrong then I'd be interested to know, but I feel indifferent about this. I feel that everything in life requires balance and in order to get a girl to like you, you should be yourself, be mindful of ways to improve yourself, and strike a balance between acting like a jerk and on the contrary, a 'wet noodle' who is no challenge whatsoever.

"
Garrett also goes on to say that he feels like other aspects of what's discussed on Girls Chase feel to him like "manipulation," though this is a topic already addressed in depth in " Is Seduction Wrong?," the basic premise of which is that people who lack the drive to improve themselves fear others who do who become conscious of their own actions and strive to perfect them, typically working to censor them and stop them to prevent competition and declining options for themselves (e.g., you will rarely have a successful career woman who's had to tooth and claw her way to success and improve herself dramatically stand and accuse you of being manipulative for learning seduction, though you will often have a girl who dropped out of high school and works at the local taco shop fly into a frenzy over how "manipulative" men like you are, presuming of course that she doesn't actually know you and is instead setting you up in her mind as some diabolical "other").
I won't cover whether seduction is manipulation and whether I ought to censor myself here or not again, although I will note that it does partly come down to where you draw the line - there are certain "dark arts" of seduction, like October Man and like Sexual Power Reversal, that I simply don't teach because it's too easy to do harm to women by wielding these clumsily. So, I do have an "ethical limit;" if I really honestly think it's something that can lead to the average man doing more harm than good, I don't teach it.
What I will talk about here today is if it's really necessary for you to have sex with a woman you want to pursue a romantic relationship with. Can you skip this step and get by with just waiting for marriage?
It's a question I've been asked a number of times on the site, and haven't addressed yet... at least on here.
But, as it turns out, this is actually one of the very first questions I had to discuss - and debate - on a public scale that has to do with sex.
So come with me, and let's have a look at what happens when you do not have sex.