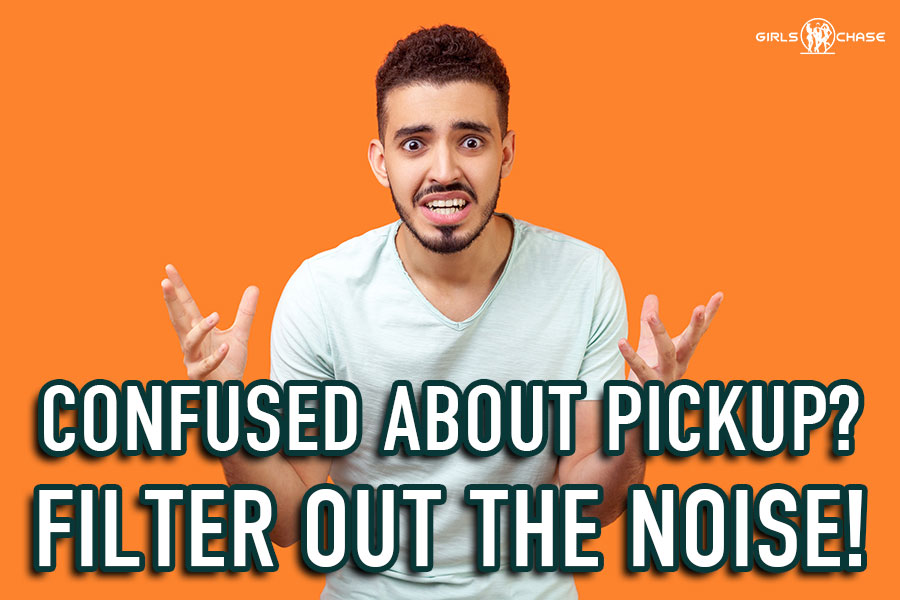 If you study seduction, you'll run into conflicting advice. Truth is, it ALL works, but not with ALL women, and not for ALL guys. The solution? Focus on these 3 keys.
These are the most classic questions of all time in the seduction game:
"What do women want?"
"What kind of guy attracts women?"
Or you hear these statements:
"Women like the strong silent type." (cough wallflower cough)
"All you have to do is figure out her relationship with her father and act it out." (cough not field tested cough)
You can't do that in field in the first minutes of your conversation with her to hook, much less delve into all that to work in a strategy with effective techniques specific to her in 10–20 minutes with ANY level of stealth.
There are 50 of these; one could compile an entertaining list.
It isn't entertaining when you don't have an effective, workable strategy you can use on ANY woman, and you are getting conflicting information.
That combined with 20 bickering schools of pickup and seduction, and it's far from entertaining and more like torture for new guys to intermediates.
Well, if you're confused from all that, you found the right article. I'll lay out specific "what you should be doing" guidelines to use in field while training your skills.
I have many followers and students on the forums who write these articles and shout my name from the rooftops because of what you are about to read.
I hate it when someone teases, then doesn't get to the point immediately. In this case, it is IMPORTANT that you understand the Y of this problem. I mean the Y as in XY.