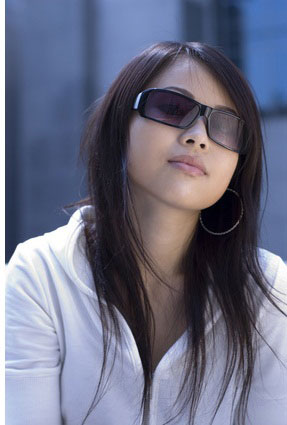 Here's one for all the intermediate guys and up -- the ones who've already figured out the fundamentals enough that it's all started slowing down for them and they're better able to see the forest for the trees.
A reader (one who's had mail featured in a couple of articles on here already, in fact), wrote in a thoughtful, insightful break down of what he'd picked up about how I read what women need and give it to them. I'd been meaning to write something up on this, but he put it quite well:
"Basically what I've finally picked up on is how well you read minds. The thing that keeps you in control is knowing exactly what that girl needs to hear. And its funny because this is exactly how most women communicate.

They don't walk around imposing themselves on others they notice what the other person is going through and then converse from there. I've been noticing that I have a great grasp on a lot of things you post but where I have been falling short is in the area of understanding what she NEEDS in that moment you know?

I'll be thinking in my head okay now let's move onto this, gotta move her now... Basically what I've been doing is focusing on what I needed to get done not what she needed.

Now I understand when you say "I can tell she wanted to be moved." Because your actually paying attention and your always asking yourself what does she need right now. It's like when you think in terms of "what does she need?" Everything becomes so clear and you see her as almost like a game to be won."
And that's pretty accurate. I do notice that most guys blindly and bluntly stumble their ways through interactions with women, and I do keep my own interactions more or less wholly contingent upon what the girl is telling me she needs in any given moment.
But that, of course, is more easily said than done for most men, because most men don't know how to tell what women need.
Instead, they stumble blindly in the dark, hoping to get that one shot in a thousand that they "get lucky" and happen to get all the pieces to line up just right (or have a girl who likes them enough that she doesn't mind if not all of the pieces match up... but how often does that happen?).
Well, I don't think you ought to have to stumble -- and believe me, women would prefer you didn't, too. And that's why I wrote this handbook -- everything you need to start reading the women around you.