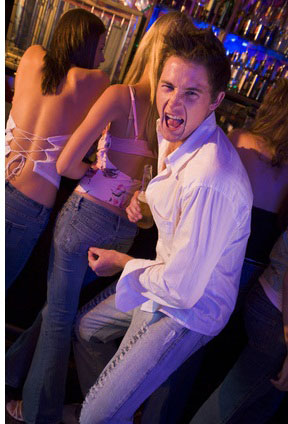 You're out and about, in a high end nightclub or a top shelf retail outlet, when you spot an insanely beautiful woman. She's just gorgeous: dressed to the nines, hair flowing and perfect, and standing atop 6 inch heels. You have to meet her.
So, you walk over, start talking to her, and, to bring her back down to Earth and rob her of the inflated status her beauty and style must, you reason, confer, you apply a well-worn tactic from the early days of the codifying of seduction: the PUA neg.
"Nice nails," you ask her, 30 seconds into the conversation. "Are they real?"
That's a neg, and that's how it looks in practice for 99.9% of the guys out there who're using it.
What I want to address with today's post is what the concept behind the neg is, whether negs actually work, and whether there are any alternatives to it.
I'll lead off by telling you this: the neg, at least the way most guys who use it these days use it, is totally not the right way to go.