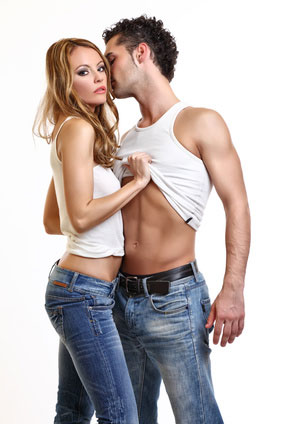 When you first meet a woman and you both don't know each other that well yet, you may be wondering… what kind of girl is she? Does she want a casual relationship, or is she looking for something serious? Is she open minded about having sex the first night, or does she have moral judgments about that sort of thing?
The good news is – she doesn't know any of these things about you either. So it is up to you to present yourself in the light that you want to be seen in… to set your very own relationship expectations... and to put the relationship in the context of your choice.
For example, I once had a friend who was looking for a wife. He met a girl on the internet, and when I saw the two of them together, she seemed to be exactly what one might want in a wife: conservative, loyal, "hard-to-get" and trustworthy.
The question is, however: did she just present herself that way because my friend had subcommunicated his expectations?
What if I had been the one to meet her on that dating site instead of him… and what if I had told her that I enjoy my single life?
What if I had implied that I was a
sexual man
- that I think casual sex is fun, healthy and perfectly okay?
You can bet MONEY that she would have presented herself in a very different light indeed… and that an entirely different relationship would have resulted from the first date.
So the question is… what kind of relationship do YOU want?
I'm guessing that you want sex to be a part of the relationship… and if that's the case, read on. There are only nine things you can subtly clarify on a date, and if you do it right, she will likely be fine with a casual liaison.
In fact, even if you're looking for a girlfriend or something more serious, it's still a good idea to start that relationship very passionately.
Later, when you look back on the weeks when you first met, you want to be able to say that you were so crazy about each other that you couldn't resist… and that your love story started off with a bang!
Also, once you've had sex with a girl, the questions of WHETHER and WHEN to sleep together is finally off the agenda, and you can just be normal around each other. Now you can get to know her without this question looming over your heads.