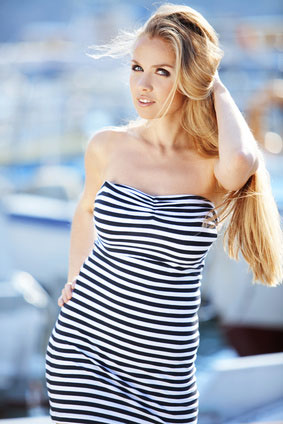 "Drop the hype, Ricardus!
Can there really be just ONE key to success? If it was that easy, then why wouldn't everybody be doing it?"
Well, I didn't say it was EASY. I said it was THE KEY!
I understand you're probably skeptical about such a claim – I know I would be.
But by the time you've finished reading this article, I'm sure you will agree: If you use this one key, you WILL succeed… there's just no way around it.
And it you don't use it, you WILL fail… JUST as inevitably.
Okay, okay… so WHAT IS this key?
In almost a decade of studying psychology and social interactions, I have noticed a very disturbing phenomenon: about 95% of people who try to improve their dating life NEVER reach their IDEAL goal.
This article will put YOU in the other 5%.
Of course most people eventually find SOMEBODY to settle for… but the great majority of people never really attract their DREAM partner… and they never really build the PERFECT social life style.
This is not only true for dating:
95% of people who start a business never reach true financial independence (or at least not before they're too old to truly enjoy it).
95% of people who get into body building never develop that show-stopper physique that makes girls break into sweat when they walk past them at the beach.
95% of people who want to travel the world never end up taking the plunge… they never dare to quit their job and their apartment and buy that plane ticket to freedom.
How come we often set goals and don't achieve them? Is it because the goals were unrealistic to begin with?
Certainly NOT.
There are MANY people in the world who are already the exact life style you want right NOW… so it is definitely POSSIBLE!
The question is then - what makes the difference between the 5% of people who live the lives of their dreams… and the 95% that do not?