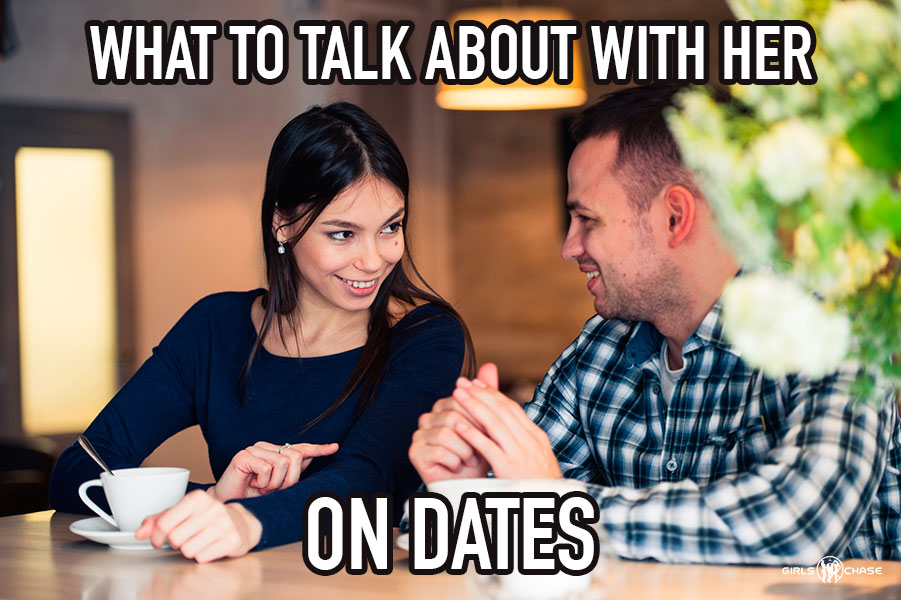 Not sure what to talk about on dates? No problem. These 20 topics take your date from start to finish with pizzazz.

Ever find yourself wondering what to talk about on dates?
Sure, you probably know some of the basics, and you might even be able to get past small talk, but what then?
Do you know how to hit the right topics to progress the date, connect with her, and lay the groundwork for taking her home?
For most guys, the answer is NO. They go with the flow and perhaps occasionally hit some of the right topics by accident. But the "go with the flow" mentality won't help you get consistent success on dates.
It's better to take a more deliberate approach by first understanding which topics are the most powerful on your dates.
A good conversation topic does at least one of three things:
Helps you connect with her (usually by revealing something about her)

Pushes the date forward (escalates things, moves her someplace more intimate)

Handles the logistics (resolve timeframes and any other issues related with things to come)
(Bonus points if the topic also shines a positive light on you, but remember: you should keep talking about yourself to a minimum.)
If you're on a topic that doesn't do one of these things, you should move on quickly. Otherwise, you risk the conversation stalling and the connection fading.
With this in mind, I'll cover topics that fit into each of these three categories.
You'll notice that many of these topics allow you to:
Screen her for potential relationship material (whether it be hook up, friends with benefits, or girlfriend)

Qualify her so that she feels like she's winning you over little by little

Communicate with her on an emotional level (which is best for connecting with her)

Keep the conversation focused on her so she feels like you already know her well

And relate back to her with positive traits and stories about yourself
(Note: You shouldn't try to cycle through all of these topics on your dates. Instead, deep dive on a few of them, and save the rest for future dates with the girl.)
Let's cover the first set of topics – those that will help you connect with her.