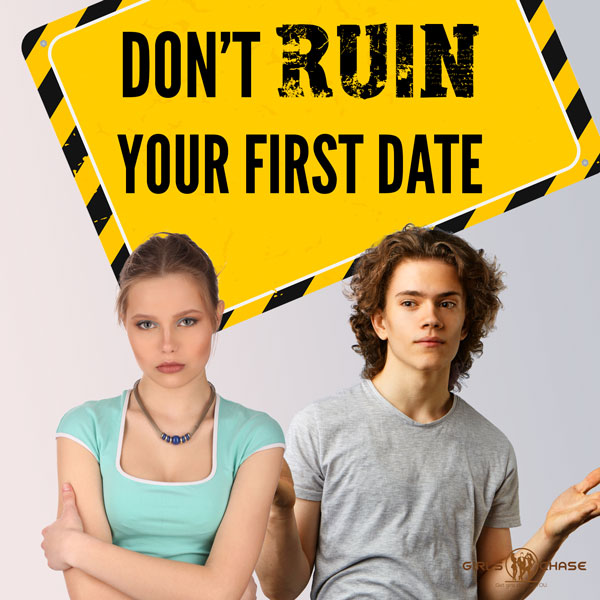 I've been on innumerable first dates over the years. And I've coached all sorts of students through limitless more dates. And if there's one thing you find out, it's that the first date is absolutely, inescapably crucial to how things play out the rest of the courtship.

The first date is a make-or-break event. Hit a homer on the date, and the rest is pretty magical.

A great first date makes your date partner comply more with you (she does what you ask of her). It causes her to cut you more slack (i.e., she'll let you get away with more). And it piques her interest in you (now she wants where things go with her and you!).
But there's plenty of opportunity to botch the first date, too. And a lot of folks do, a lot of the time. There's all this uncertainty: you don't know your date well yet (certainly not as well as you'll know her later on... if all goes well). You don't know what she likes, what she'll respond to... what 'does it' for her. You might think you do – but you don't. Not yet.
Even if you've known her a while, well... people have their 'social selves', which is what they present to their friends and acquaintances. Getting her on a date is about getting past this social self (and finding out whom she really is).

On top of it all, you may not be all that sure what to do with your date, what to discuss, or where to take her. So in addition to all the question marks of your date herself, there is also the question mark of the date.
And the more question marks there are, the rougher things get.

In this article we'll look at 11 of the most fatal mistakes you can make on first dates.
But don't worry – we'll also talk about how to avoid those mistakes, to make your first dates go as smooth as butter (and make your date melt like butter while she's out with you, too).