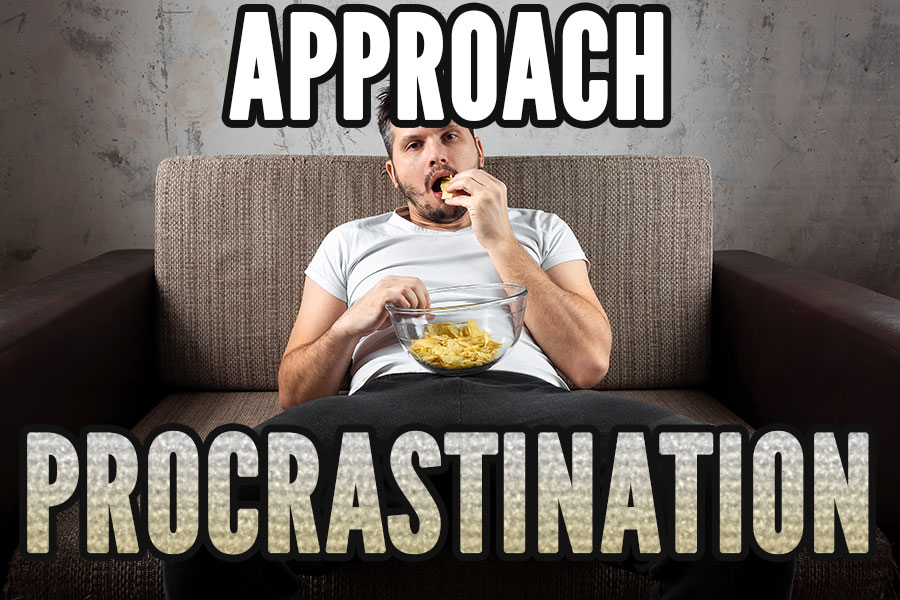 CAPTION
We've all heard of approach anxiety, but what about approach procrastination?
Approach procrastination is delaying, avoiding, or putting off the act of going out to practice approaching women.
Approach procrastinators say they want to learn pickup, but only get out on the weekend for a short day or night session, then go home to procrastinate for another week, or four.
These chronic approach procrastinators often hang out on forums, or WhatsApp groups, where they are eager to discuss and argue their seduction and self-improvement philosophies. I see them on the streets, or in the malls when I'm running bootcamps, walking in circles for hours, occasionally mustering the courage to do an approach. By that time, their busy wingmen have already tried ten or more times, and are ready to go home and play Xbox.
Because these men never put in the real effort required to meet available and eager women, they become discouraged, which further disincentivizes them to try again. This leads to feelings of missed opportunities, guilt, stress, depression and resentment.
How do I know this? Because I, Tony D, am a serial procrastinator. Over the years I've developed a toolset to keep me moving forward and keep me from falling into a torpid state of apathy and sloth. So, I'll do my best to help you chronic procrastinators in your quest to be awesome with women.
Let's look at the main causes of approach procrastination