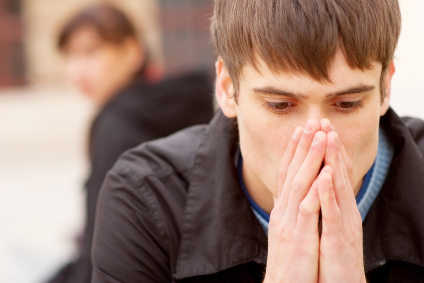 Was discussing this on a forum with a guy; I used to talk about it a fair amount, some time back, but it's sort of faded from my life in significance. It just isn't on my mind much these days anymore, but I do remember how big a deal it was for me once, and hopefully my story and process can help a few people.
I used to be depressed. Really depressed. For about ten years, I was so utterly despondent and resigned about life, I thought the rest of my life would be that way. I was often filled with anger and resentment toward the world, and felt like I was fighting against everybody else. Forced outside the system and viewed as an unwelcome interloper, I was friendless and without companionship, isolated and alone. I didn't belong anywhere.
How I turned things around, and transformed myself into a guy who's constantly positive and optimistic – and no, it ain't an act, I really am optimistic, in a realistic, practical, still-somewhat-cautious way, all the time – and filled with a can-do spirit and good at getting what he wants and succeeding at most things he tries, at least over the long term – how I turned myself into that kind of guy from the complete opposite, well, that's the subject of today's post.
And I feel it's worth saying before the jump, that yes, you can do it too. There's nothing all that exceptional about what I did – but you're going to have to be a little stubborn to do it. If you ever struggle with not feeling so great though, and you think you're ready to start pulling yourself up by your bootstraps now, read on.