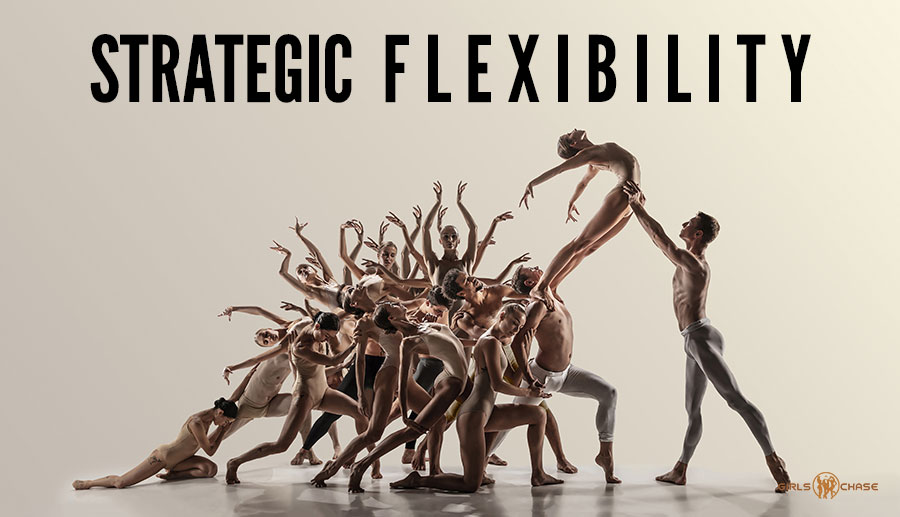 When the strategy you're using with a woman doesn't work, you can keep trying variations of it… or you can switch things up, & be "strategically flexible."
Welcome back. In this series, we've previously discussed how to calibrate strategically. You can calibrate your technical choices depending on the situation. Many men who start getting good at this tend to apply the wrong technique to the wrong circumstance. They try to smash in a nail with a screwdriver: it works, but it requires extra work, and the results are not as good.
In our last article, we discussed understanding which technique to use and when.
Today's post covers what to do when a technique does not work on a girl in certain situations. I came across this masterpiece by our own beloved Chase, who posted about this subject on the forums not long ago.
Instead of repeating everything Chase said, I decided to make this post a commentary on Chase's original post while adding my contributions. All quotations are from Chase's original post.