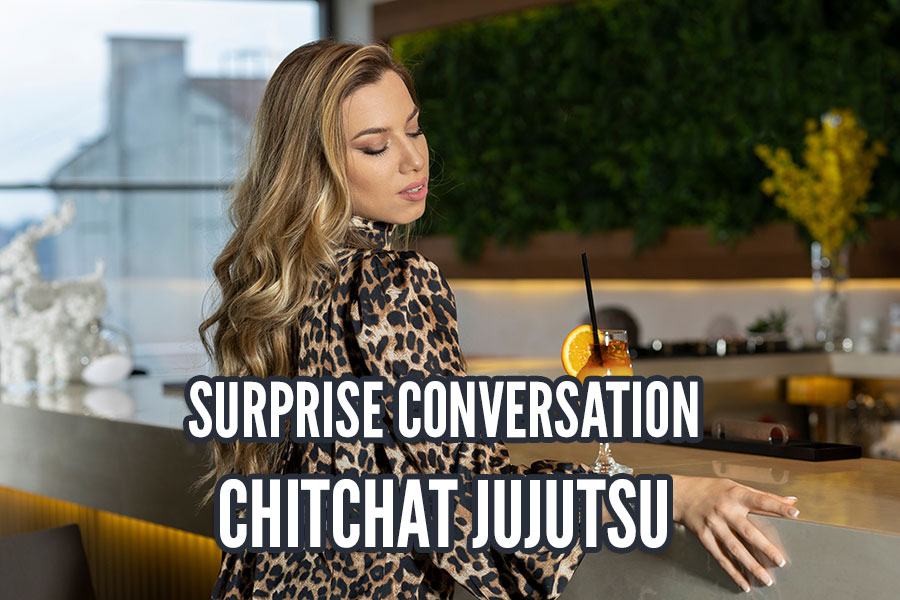 What happens when a girl starts talking to you but you aren't ready to talk? There must be a way to NOT blow this… well there is: with 3-step "chitchat jujutsu."
You've probably had this happen:
You went out somewhere, just in your head, not in much of a social mood.
Some girl then appeared out of nowhere, trying to get your attention, smiling, tapping you, telling you, "Hey!"
And you, stuck in your head, responded with a stiff, stilted, "Oh, hey. What's going on?"
She said, "Not much! How about you?"
You stumbled through a few more awkward phrases. You could tell she liked you and wanted to see if she could get something going with you, but you were just too out of it.
Then the moment passed. She realized you weren't going to do much of anything. So she left.
Damn, another layup missed, you think.
There must be a way to snap yourself to attention and shift into gear when unexpected "gimmes" like this fall into your lap – right?