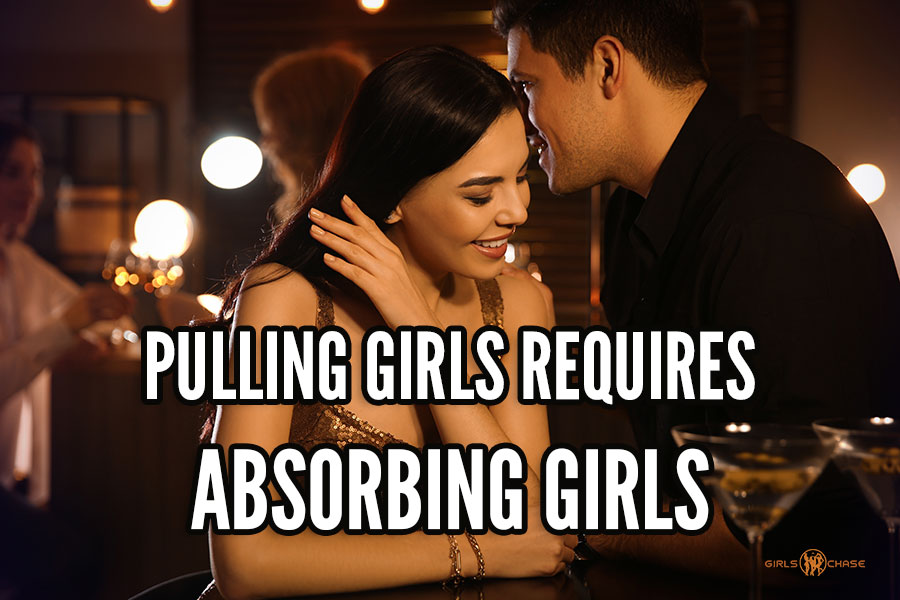 Achieving consistent one-night stands requires game a cut above the ordinary. What do seduction skills like this look like, exactly?
I spoke with a student living in a tough area with a high male-to-female sex ratio. He has little problem picking up girls for one-night stands when he travels almost anywhere else in the world. However, on his home turf he struggles. He's gone to bars a lot and manages to get girls attracted, and can get phone numbers, but it never leads to much.
While he takes care of his appearance and apparently has good fundamentals, when I dug into his conversation it was actually fairly basic. He mostly opened girls with a direct approach, then had ordinary, mostly superficial conversation. If he could find commonalities with a girl he'd talk to her about that. Otherwise, it'd mostly be surface level. While he could isolate girls away from their friends in nightlife venues, they'd never agree to go back to his place with him.
The problem he appeared to be running into was that while the girls he approached were attracted to him, they weren't attracted enough that they'd be willing to go home with him the night they met.
So, what's the bit that was missing?
As I said to him on the call, if they met a super good-looking, extremely verbally skilled, funny, highly interesting guy who knew how to turn them on, he'd probably be able to pull them, right? So the question is, "What is the difference between where I am and where that guy is, and what do I need to do to get there?"
What we're really talking about is having better than average attractiveness to women as a one-night stand option – and we're talking about the full set of things men do that attract women for that, including their game.