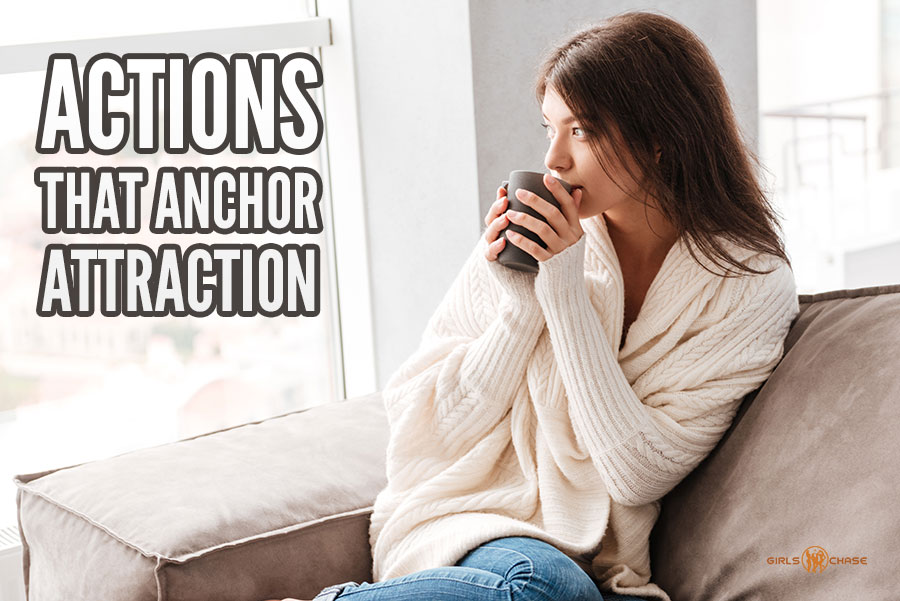 Give a girl a way to recall her attraction to you with an "attraction anchor." Attraction anchors are things you do or get a woman to do that she's likely to remember later.
Have you ever approached a girl, who was clearly attracted to you, done everything right with her, left her smiling, had her contact info in-hand as you did so, and then... never heard from her again?
Sure you have. It's the pox of every even halfway active dater.
It can send you into a tailspin trying to figure out what went wrong. Everything seemed perfect. You executed the approach perfect. The girl responded to you perfectly in every way.
So why did she vanish once you left, and never respond to your texts, voice/video messages, or calls again?
The answer is because attraction has an expiration date, and if you fail to make a strong enough impression, that expiration date may often be "as soon as you leave her side."
What can you do to prevent attraction expiring while you're away from her?
Anchor her attraction to things likely to stick in her mind.