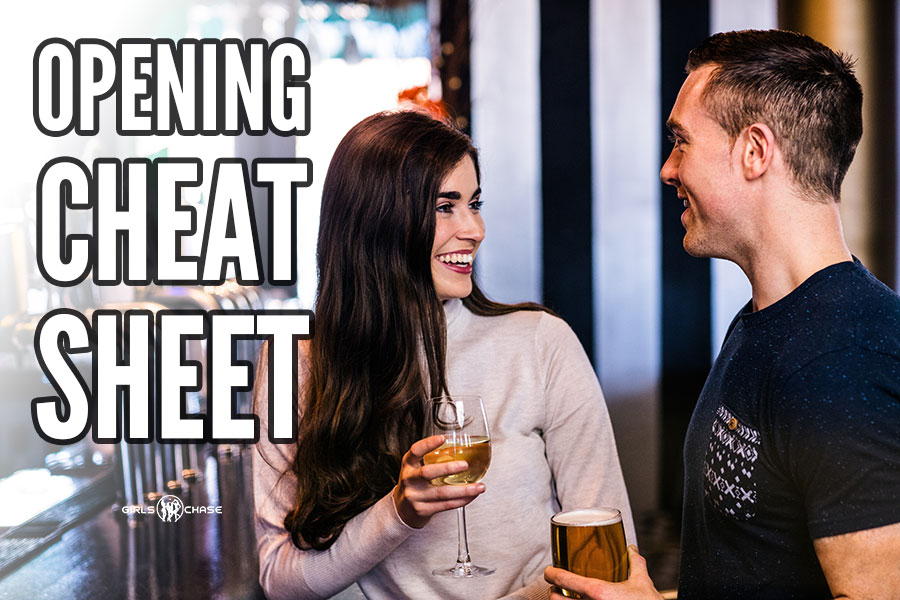 It's easy to fall off your opening game when you're rusty at meeting girls. Use this cheat sheet to tighten up your opening and start new conversations with ease.
Hey guys, and welcome back!
After finishing up my post on how to get out of bad momentum, I promised you a few cheat sheets to help in the early game, as that's usually the part of your game that will take the biggest hit when you are at low momentum.
It's because the opening game is the phase that feels the most uncomfortable since you have to go up to a stranger and face potential rejection. When you have low momentum, your confidence is lower, making the process more emotionally painful.
Also, your vibe is a bit off when you have low momentum, making the opening phase harder.
If you are interested in the symptoms of low momentum, check out my post from a few weeks ago for detailed explanations.
I also wrote a post on how to "treat" low momentum. If you are experiencing low momentum, I highly recommend you check out that post.
This post expands on that. If you've read my earlier post on treating low momentum, you may remember that you should break down your game and fix every small detail until things start working again. You should also limit your game plan to the strict minimum, only adding to it if the current plan is not working or if you sense something is missing.
A slight exception applies to opening and hooking. You should put more effort and brainpower into working on these aspects of pick-up and seduction when you experience low momentum because they take the biggest hit.
This is why I made a post on pre-opening game. That information will work in synergy with this. To be clear, it is not a necessity to use pre-opening game, but it increases your odds of successfully opening and makes opening mentally easier.
The advice I will give here will mostly consist of tips on bettering your opening game — nothing overly fancy.