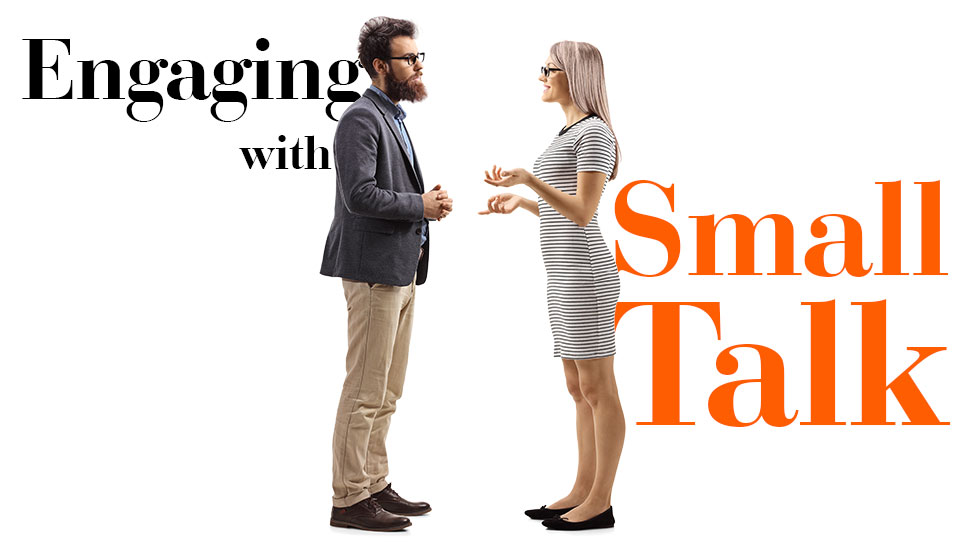 Small talk serves important social functions in the early conversation. Being good at it enables you to have better, more fluid conversations with those you talk to.
In our next installment in the Social Skills 101 series (see Part 1 on why basic social skills are so key here, and Part 2 on approaching unfamiliar people here), we'll talk about everyone's least favorite part of conversation, small talk.
Small talk is the bane of many an objective-oriented conversationalist, and not always for the same reasons:
Some loathe small talk and try to move past it or skip it entirely wherever possible

Others view small talk as necessary, yet become trapped in it, unable to free themselves from it
Let's discuss what small talk is, the function it serves in conversation, and how to use it without bogging down in inane conversation you can't break free of.