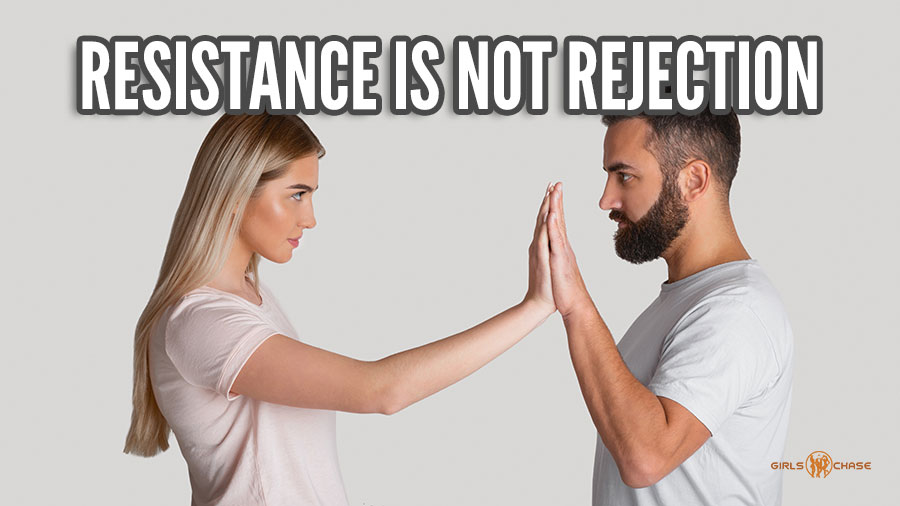 Resistance is not rejection. Pros know this and calibrate accordingly. Novices think it's the end of their chances with the girl they're talking to.
Editor's note: while this is Part 2 of Alek's series on fear of rejection, we mistakenly published it first. You can read Part 1 here.
---
Hey guys, welcome back!
Last week I discussed how to counter different forms of anxiety regarding "making a move" with girls, whether we're dealing with:
Approach anxiety

Fear of escalating the vibe

Fear of going for the kill (attempt an extraction)
Some of you have experienced great results through affirmations and other techniques (inner game). Others have conquered anxieties with meeting women by repeatedly exposing themselves to rejection.
I won't deny that for some, these strategies may work. However, they simply don't work for me. I'm a practical guy; I want practical solutions to my problems. Whenever I know that I have an answer to any potential difficulty I may face, I feel more comfortable and less anxious about the situation.
It's from this point of view that I decided to write a two-part series on this subject. Last time we discussed the many causes of resistance and rejection. Being aware and knowing how to avoid these issues will grant you better results and allow you to feel more confident and relaxed since you know you can potentially avoid resistance and rejection.
Resistance may still occur, but with my advice, it can be a lighter form that is less hostile or scary. More importantly, that "lower caliber" resistance (sometimes facing resistance is simply unavoidable) will be easier to deal with.
That alone should make you feel more at ease with making a move (that's the message from my last post). But what if you could prevent the mistakes that trigger resistance and deal with it whenever it bears its ugly face? What if you could turn resistance around to your benefit?
Would making a move seem scary then? You'd not only know how to prevent resistance (the subject of my last post) but also know to circumvent it and turn things around. There wouldn't be any lingering fears, or they'd be greatly minimized. Worst-case scenario you'd enjoy the practical benefits of doing things right, which would give you better results.
Today I'll discuss how you can learn to handle resistance and turn it around, listing the different strategies. I won't write about anything new here but will share some basics in a new light so newer readers can take the message and get more results. More experienced guys may view this post as a good recap.