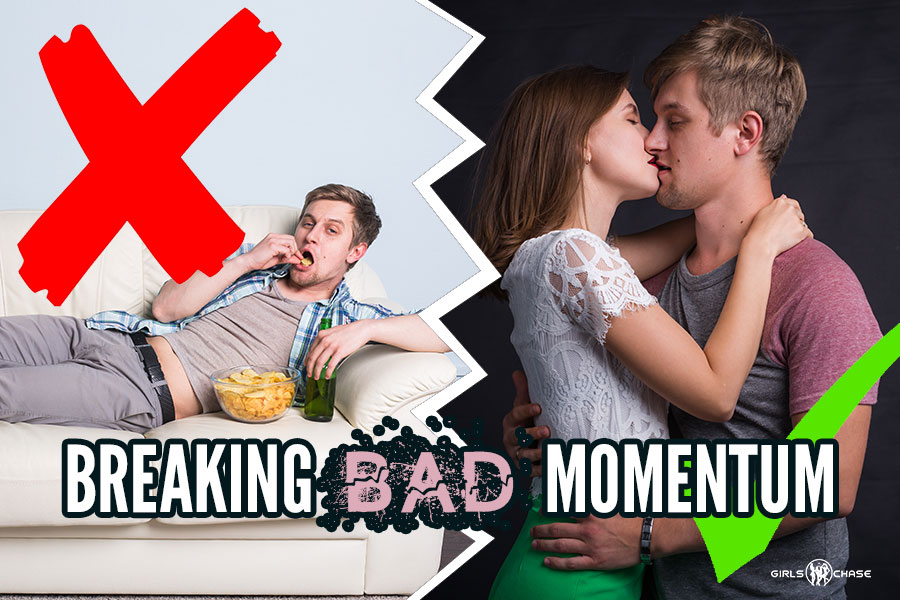 When your momentum meeting girls is lacking, your motivation will be down, and your effectiveness won't be as high. How do you get out of that and back to high momentum again?
Hey guys, and welcome back!
This post is about getting back in shape and re-establishing high momentum meeting girls. But this post may also be useful to new players who are starting out and need a plan to proceed on their journey. This post is suited for players of all levels: beginners and pros alike. Yes, pros too! Since they also experience bad momentum at times.
Last time, we discussed the subject of low momentum. Many of you are experiencing low momentum, or rustiness, as a result of the pandemic. You may feel a bit down, a feeling that you have lost your mojo and that your "glory days" have passed. This is typical low momentum thinking, and it can be frustrating. However, we all experience low momentum at times. You can say the same about high momentum — when you feel like a living sex god and have "that vibe" that just sucks women in.
It is a pendulum effect. Sometimes you will be on the side of bad momentum; sometimes you will have good momentum.
It happens to us all: normal people and pro-seducers. It happens to me; it happens to you.
Low momentum can be frustrating, and many start feeling like "this is it" and give up. Last week's post was motivational. We gave you reasons for not getting carried away by negative momentum and why you should put yourself together, work harder, and get out of that bad spot. It's the period of low momentum when you learn the most and grow as a seducer.
After reading this post, you'll see why.
You need to break down your game, focus on fundamentals, reinforce them, and fix all underlying issues.
Then you will grow stronger.
Today's post is a step-by-step guide on how to swing back into high momentum.