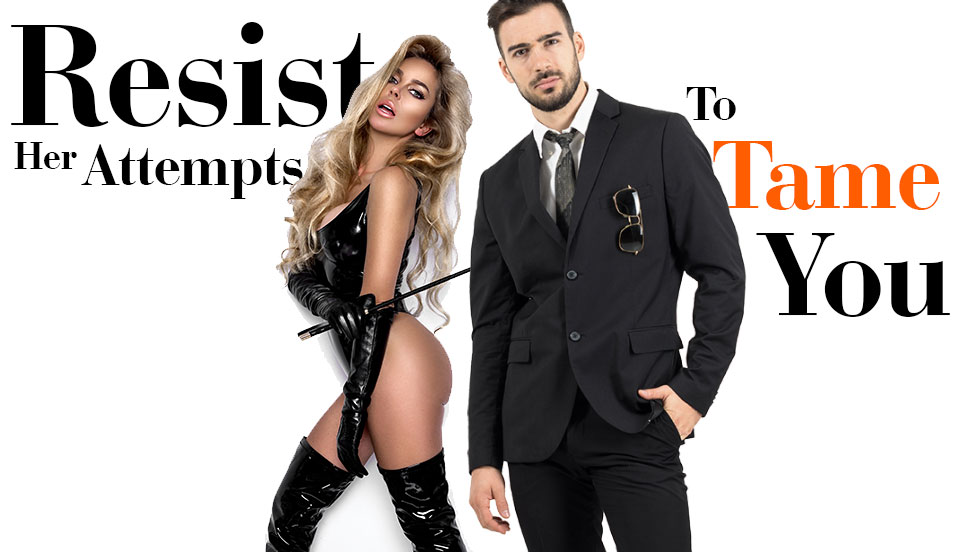 Every woman tries to tame men she's interested in romantically. Often she'll succeed. How do you avoid getting tamed too far by the women you want?
Welcome to Part 3 in this series on how to remain untamed by women.
If you're just tuning in, 'taming' is a ubiquitous process women engage in with men as part of how they form romantic relationships/commitments. It is the female side of the romantic engagement circle: men seek to conquer, while women seek to tame.
To tame men, women use their approval and disapproval: a powerful tool able to bring almost any man under a woman's sway, to greater or lesser extent. We discussed this in Part 1.
Men employ different strategies to make themselves more appealing to women. The most attractive men are generally untamed and hard to tame. As a man decides he wants something settled with a woman, he begins to present himself as open to being tamed (to a degree).
On the other hand, men undesired by women often go overboard to present themselves as easy-to-tame or even as pre-tamed… much in the way women undesired by men may present themselves as easy conquests, as a way to 'sweeten the deal'.
All this is what we call 'tamability', something we discussed in Part 2.
Today, we'll talk about resisting romantic taming; that is, "How do you not fall prey to a woman's approval/disapproval, and change your behavior into that of a tamed man?"