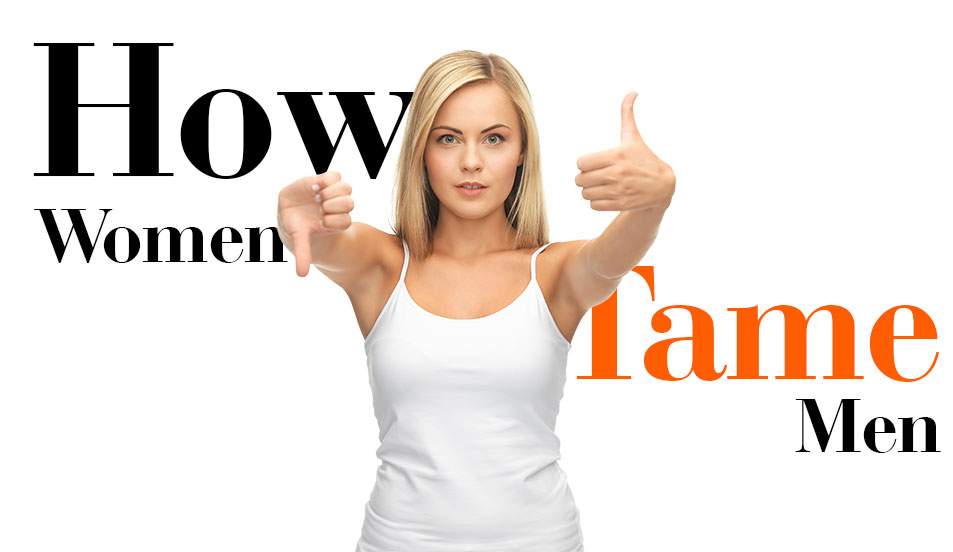 As most men spend time around women, they grow tamer. What causes this effect? The answer is: women themselves… and their leverage of disapproval and approval.
If you look out across the broad range of men, you will discover men of all stripes:
Big men and little men
Rich men and poor men
Attractive men and ugly men
Stylish men and gauche men
Manly men and girly men
... plus everything in between.
There is one thing you will discover that all these types of men have in common, no matter how they outwardly present:
Most of them, regardless the individual traits of their class, have been tamed by women.
The male sex is a sex particularly susceptible to taming.
A woman is never really tamed. She can be corralled, busied with tasks to accomplish, and made devoted to a man she feels she needs, but she is never tamed.
The female sex is the sex that does the taming.
The male sex is the sex that's tamed.
Yet, some men -- a rare set of men -- remain untamed in their hearts, minds, and deeds.
Why is it that some men are resistant to the taming of women, while most men, of all varieties, are so easily brought to heel?