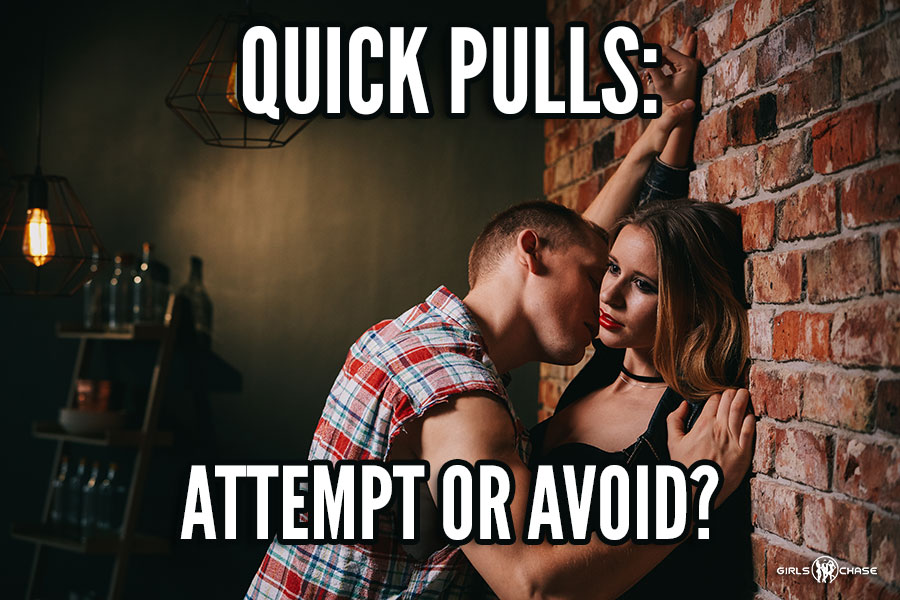 A quick pickup of a girl at a bar can seem like a gift from the sex gods. Finally! An easy lay! Yet if you are not that skilled with women yet, be wary of such "freebies."
Hey guys. Welcome back.
In my last article, I discussed extended seductions—dragging out the seduction process for increased compliance and sexual tension. I don't recommend this advanced technique for beginners. It is difficult to pull off, with room for unnecessary mistakes that could ruin everything.
So beginners and even intermediate players should NOT opt for such a strategy. Cases when extended seductions are needed are few, and same night/day lays, rather than dragging it out over multiple dates, will generally increase your odds of success.
However, I'm writing this post because this strategy has a few caveats.
Even though going for the same night/day pulls increases your odds, it is important to mention that this does not mean going for "quick pulls." Instant pulls or same day/night lays are NOT synonymous with "quick pulls."