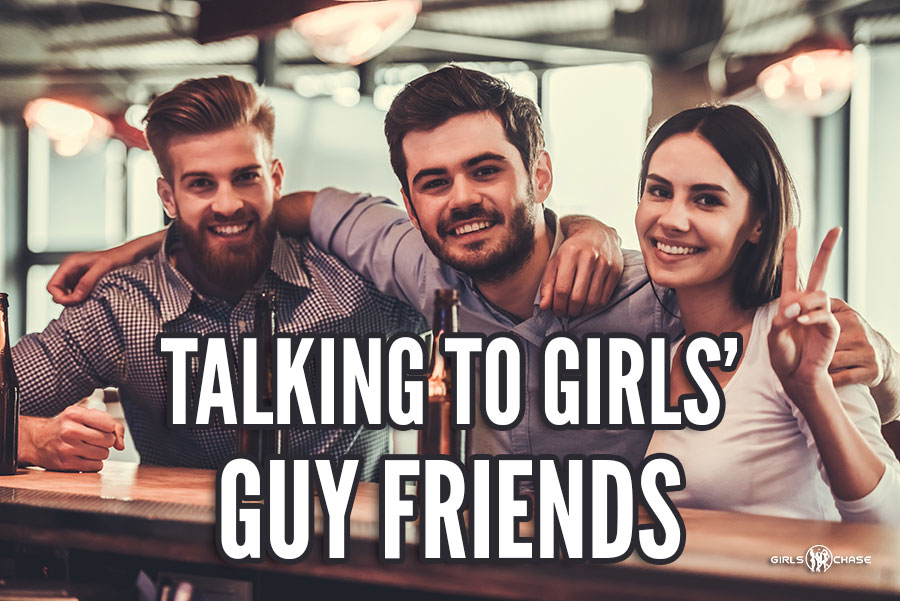 Some girls you'll meet have guy friends with them. How do you deal with these guy friends? Should you ignore them? Get to know them? Follow these 4 tips… then win them over.
As you approach girls, particularly in social venues, you are going to run into girls with guy friends.
Now, you might never approach girls with guys around them, but you should. A lot of girls go out with men they are 'just friends' with.
She might be the guy's wingwoman. She might be his ex-girlfriend (why some men go out with their ex-girlfriends I will never understand). She might be a girl he's crushing on but is deeply friend zoned with and has accepted that she's going to go off with other guys. He might be her dating app date she felt no spark with and now they're both just sort of hanging out to see if either of them can meet someone else.
If you're in a gay-friendly venue you will run into girls who are there with their gay male friend. I have picked up girls that looked like they were with a boyfriend at first, only to find out the guy was gay, and busy looking for his own guy to pick up at the same time the girl was.
Some guys will leave you alone as soon as you are talking to the girl.
But sometimes you will need to interact with them.
What's the right way to talk with a guy who is with a girl you want, who is not interrupting you or cockblocking you, but whose approval you are usually going to need?