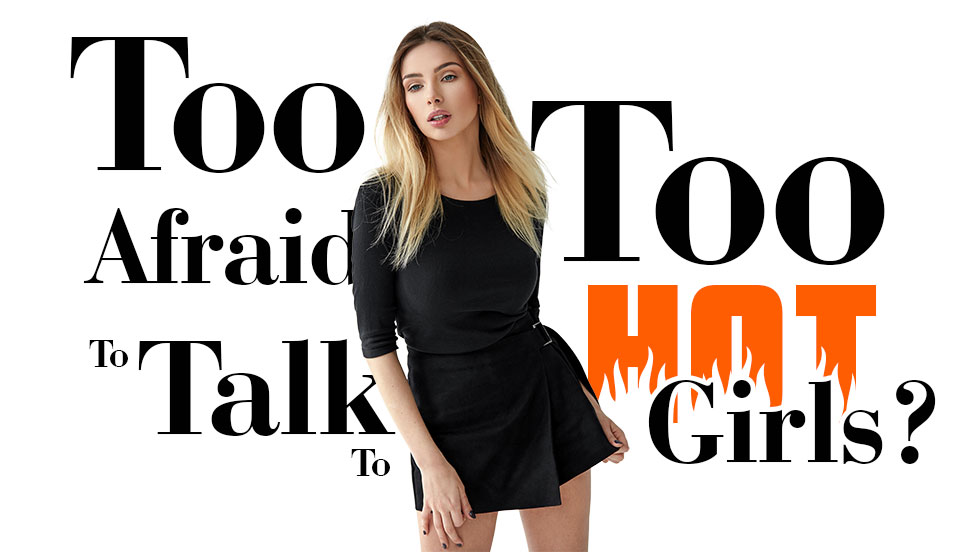 Are you scared to talk to hot girls? Don't chicken out for the best-looking chicks. Use these 5 keys to chat up THE hottest girls today. After all – they're only girls!
On a recent article of mine, a reader named Johnny writes
Hey Chase,

I noticed something in my approach with girls and even socialize.

I tend to hit on girls that are not super cute rather than going for the ones I find really good looking.

It isn't that I'm intimidated by hotter girls. I've eliminated almost all of my approach anxiety. I can chat them up, flirt with them.

But when it comes to pursuing them, I don't. And after drilling my thoughts, I realised that it's really about the fear of failure.
This is a very common sticking point guys have, especially guys who are active socializers enough to recognize their own patterns.
If you're regularly out there meeting new women, you may come to realize you're doing something like this over time: only approaching the 'cute' ones, because you are afraid to talk to hot girls.
Like our commenter, it might not even be that you are intimidated by the girl herself, but that you anticipate failure with her, and fear that failure... or don't even see a point to trying, because you KNOW (or so you think) that of course you will fail.
So you might as well stick to going for the girls you can get.
Well, it might blow your mind, but hot girls go for all KINDS of guys, including guys just like you... at least some of the time.
How're you going to find a good-looking girl who'll go out with little ol' you?
Step number one is you've got to talk to her. Because without that, you'll never get beyond a glance and a smile.
What can you do to get yourself approaching those knockouts and stunners you see, instead of letting them walk on by?
There are five (5) things you need to know that, once you know them, will make being afraid to talk to hot girls, or being afraid to fail with good-looking girls, a part of your distant past.