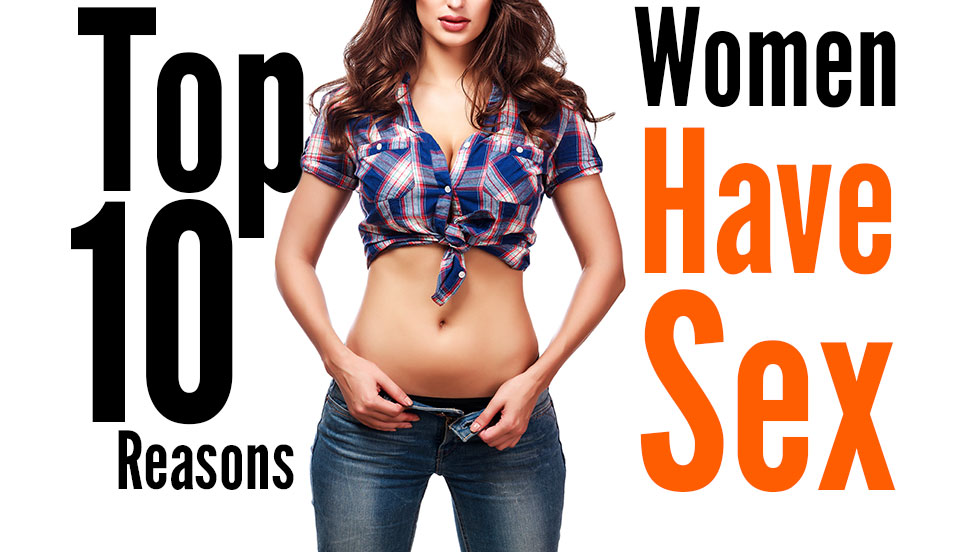 Why do women have sex – is it in hopes of a relationship or because the guy is hot? Urges, pleasure, loneliness, experimentation… women's true sexual motivators may surprise you.
Lately I'm noticing more comments from readers who seem to conclude women have sex mainly because they're hoping for a long-term relationship.
One recent comment seemed to suggest a woman wouldn't have sex at all unless she thought it would lead to a relationship. Any sexual encounter not leading to one, this reader seemed to suggest, was a zero-sum loss on the woman's side of things.
Long-time readers here will know women have a variety of reasons for engaging in sex, and a woman angling for a relationship with a man is only one of them.
I've spooled off women's various reasons for going to bed with men numerous times on Girls Chase before.
Today, however, I figured I'd put some numbers to them.
So, I dug up a 1999 study that examined women's motives for engaging in short-term sexual encounters, including:
One-night stands (sex on one occasion)

Flings (sex more than once with the same individual)

Casual sexual relationships like friends with benefits
I ranked the top 10 most common reasons women say they slept with a new man, and also pulled out a few interesting bonus reasons and looked at how they compare to the top 10.
Put your seatbelt on, because we're diving into the sultry world of female desire.