01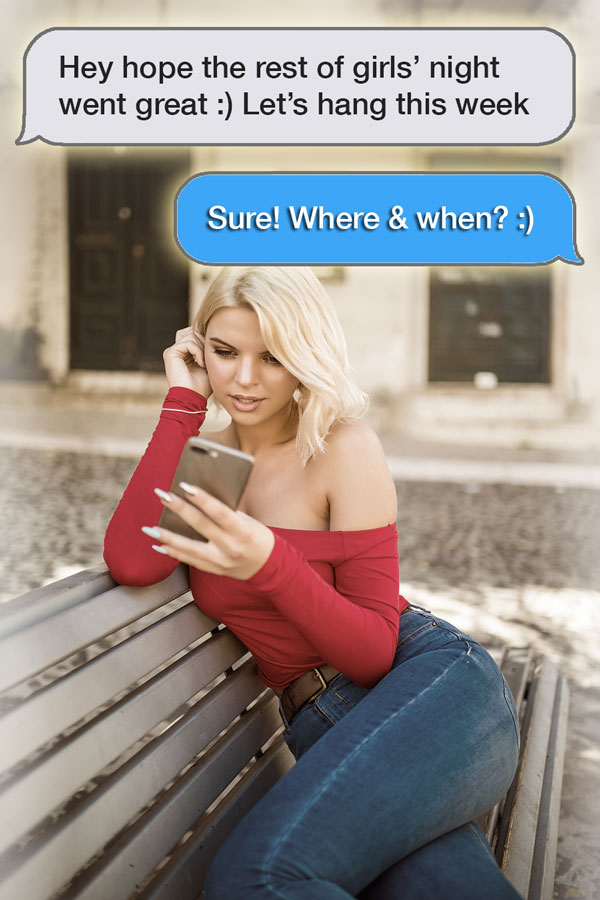 The social arts is really a collection of different social skills rolled up and bundled together in one big hodgepodge of stuff useful for getting success with women.
And one of these many skills you'll find you'll need to work on that proves absolutely vital to your success is text messaging and how to text a girl.
Texting is a thorn in many a man's side. Sometimes it might seem when you're trying to figure this medium out that there are more questions when it comes to how and what to text a girl than there are answers.
What's the right thing to say in your texts? How do you know if your messages are having the right effect on a girl – or not? What should your ultimate objective with texting be – what are you trying to accomplish?
A long time ago, when texting was new and phone calls were king, I used to be highly, vehemently anti-text myself (and pro-phone call). "You can't build a real connection with a girl over text, and you should never ask her out over text," was my old mantra...
But times change, people change, and so have I; these days, I almost never make phone calls anymore. Phone calls are so 20th century.