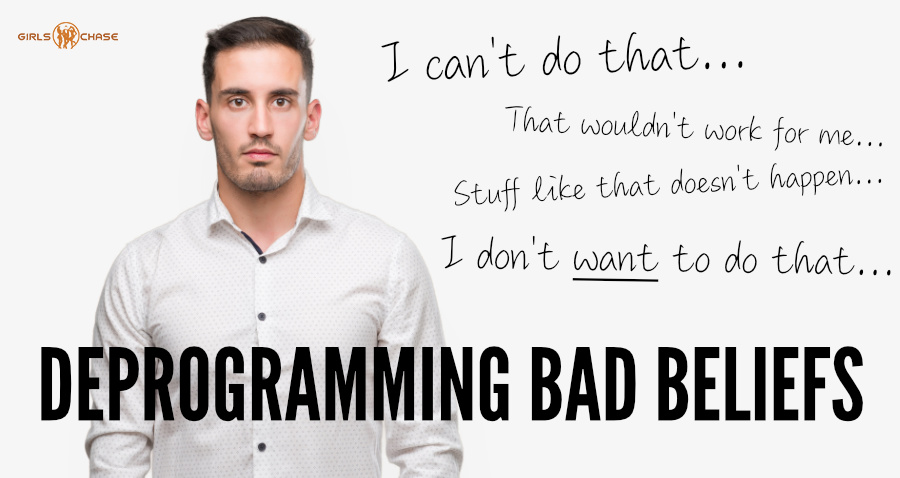 Before you can put new beliefs in, first you must push past old bad beliefs that conflict. But what if you don't even know you have them?
There are two sides to learning.
On the one hand, there's learning something new. This side is important. You need to learn new strategies to get what you want. You need new techniques. You must give yourself new mindsets, new behaviors, and new mental models. All this is vital.
There's another side though that's a lot more overlooked. This side is in many ways even more important than the first side (learning), because without it, the first side is tough or impossible. This second side is that of unlearning. It is the art of deprogramming.
Everyone knows when a cult member makes it out of a cult, he has to go through a long period of deprogramming. This is worst for children raised within that cult, where the cult is all they've ever known. People raised in a religion who reject that religion go through it. People raised outside religion who later embrace it go through it too. The unlearning -- the deprogramming -- is as crucial as and in many ways more crucial than the learning. Until a man deprograms himself of old beliefs, he doesn't have the room to take on much in the way of new ones.
Deprogramming lies at the heart of switching from an ineffective way of trying to get what you want to an effective way.
Yet, sometimes, some men are wholly resistant to deprogramming.
And when you can't deprogram a man, you can't reprogram him either.
Which is bad for all sorts of reasons, if his old program is not a good, useful, helpful one for him.