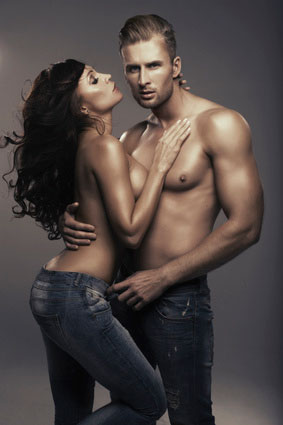 Numerous times we've covered the fact that women love sex. You'll hear us on Girls Chase frequently tell you that they like sex as much as men, and if you're experienced with women, you already know this quite well yourself.
Yet for many men (and even for myself back in the day), this concept doesn't seem to make much sense. After all, we men are chasing women, or at least constantly trying to figure out ways to meet and get women into bed. It sure doesn't seem like the opposite is true anyway... at least not when you're a beginner.
We might ask ourselves the following question: if women liked sex as much as men like sex, wouldn't they be chasing after men the same as men are chasing after women? Wouldn't women start approaching men and start trying to get those men over to their places for some hanky-panky?
Wouldn't women just jump you, begging you to pleasure them?
In this post we'll cover the many reasons why that is not the case, while still continuing to show you that, in fact, women truly love sex.
Some of the perspectives presented below might already be known to many of you, but I am sure that you will find some nuggets in this posts.