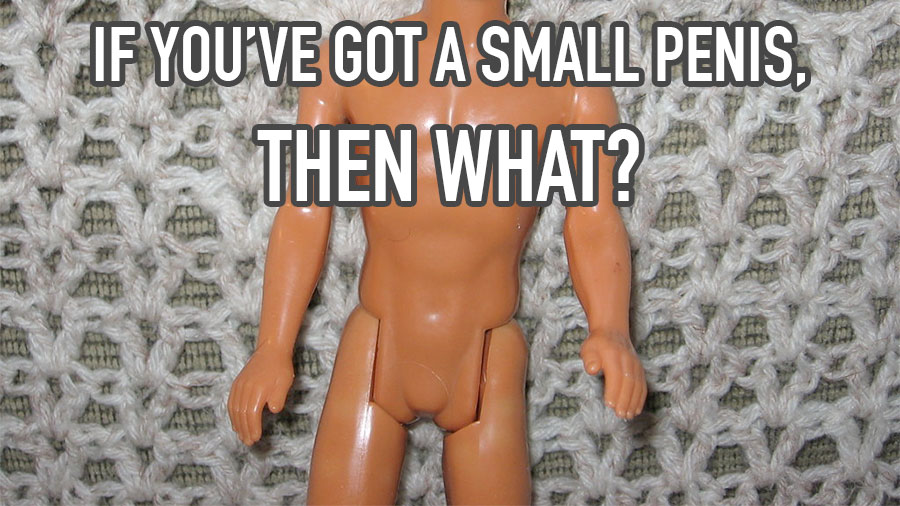 What do you do if you have a small penis? Does size actually matter to women? See what the science says… And how to stop worrying about this.

In "Men are Penetrators. Women are Receivers", Pedro García requests:
"Chase,

It would be greatly appreciated if you did an article on penis size. I know that it seems pretty random(or maybe it's seeing the word penetrate a lot in this article) but I think that it's a topic that needs to discussed... Please craft something of that nature in the future. Thank you!"
And in "How Can I Get to the Sex Part?", a reader named PH asks, in part:
"Could you do an article on penis size? I was thinking a lot of guys have an average size penis because average is average so how does that compare to guys who have bigger ones v smaller ones for seducing a girl or a relationship.

My biggest hang up is having a relationship with a girl who has been with a bigger-package guy and I can't compete because she can never feel it as much as the other guy so she'll never have as good a time haha. "
So today we'll cover penis size.
This is a somewhat weird topic to touch, because it folds in a bunch of men in different places. Men affected by small penis concerns include:
Men whose penises may or may not be small, but they're worried they are

Men whose penises actually are small, and they're worried about this

Men who struggled to get women off, and fear maybe their penises are small
Further, this is almost exclusively a sexually inexperienced man problem. I've yet to meet or hear of a man with 15+ lays who worries much or at all about his length or girth. I'm sure there are a few out there, but they're pretty darn rare. Regardless whether your penis is small or not, once you've been with enough women, you usually don't much care about this.
In a way, it's kind of like being the beginning piano player who worries his fingers are too thick. Or the rookie running back whose 40-yard dash is below average and worries he might not get picked for a team. Once you're getting results in the thing, these concerns melt away because they stop being relevant.

So, my general advice to guys is, "Worry about doing better with girls, work on your sexual technique so you are getting girls off regularly... and you are not going to care about this anymore once you do."
If you don't care about the details, and just want the gist, that's it right there. You can stop reading here. Go level up with girls, go level up your bedroom technique, and you'll think it was silly you ever worried about penis length or thickness.
But if that isn't enough for you, and you're talking yourself out of talking to girls because you're afraid they'll be disappointed with your manhood, or you won't be able to satisfy them, then lets disabuse you of those notions.
We'll begin today with a look at where science stands on penis size, and go from there.