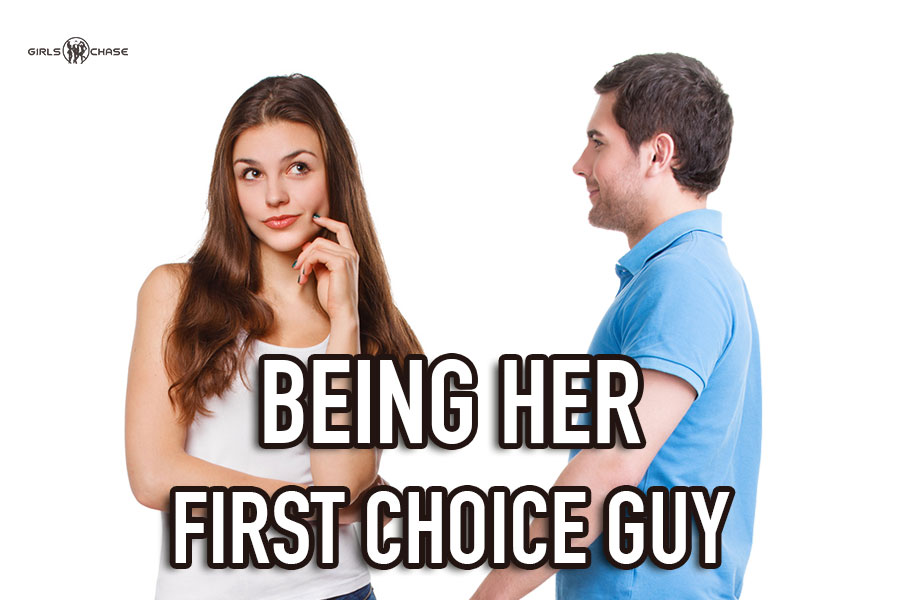 You won't always be a girl's first choice. Yet there are distinct advantages to being her first choice guy – and drawbacks when you aren't it.

Sometime back, in "Attraction is Either There, or It Isn't", we talked about two sorts of attraction. The first was what I called 'fascination', where a woman is attracted to you from the get-go; a kind of instinctive, unconscious attraction that is simply there. The second was excitement: a degree of liking, intrigue, attachment, or arousal you build up with time, even if fascination isn't there at the outset.
Today's article is related to this, though slightly different. We'll talk about a girl's first choice guy... versus her second choice guy or her third choice guy.
The first choice guy will usually be a guy she starts off with fascination-type attraction for. When you are her first choice, some aspect of you strikes her. You rocket to the top of her list of men she'd like something to happen with: could be a hookup, could be a fling, could be a long-term relationship. She knows she'd like something to occur.
Most of the time, with most women you encounter, you'll be a second or third choice guy (or lower). This is just how it works – you won't have insta-compatibility with most women, just like most women won't have insta-compatibility with you. As your fundamentals get tighter and you get better at talking to women and making things happen with them, you'll have more smoother interactions and will meet both more 'first choice' girls as well as do better with more 'second choice' and 'third choice' girls.
It's less important to be her first choice when you're on the prowl for flings. That said, if you have your pick of women, it'll almost always go easier and be more fun with girls you're a first choice for. It's more important to be her first choice guy when it comes to choosing women for relationships... for a variety of respect, compatibility, and fidelity reasons.