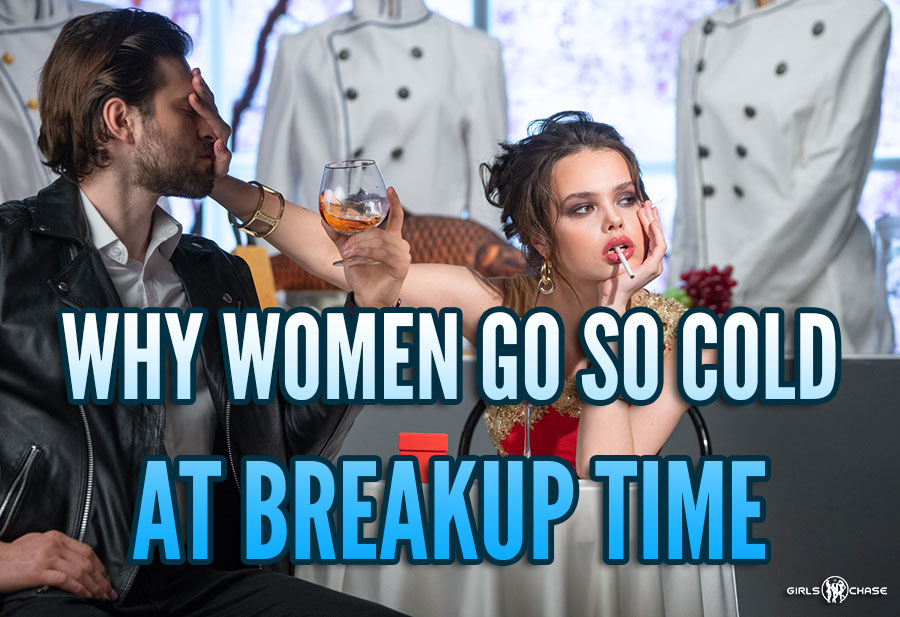 Everything was great with her... and then out of the blue she went ice cold to you and treated you like as if you were dead to her. Why do women 'dead you out', and what can you do when they do it?

On the Girls Chase Boards, a forum member named Ramshead talks about a girl from work he's been sleeping with casually off-and-on for a year, who suddenly went ice cold on him:
So this girl seems to be mad at me for no reason. We work together and we have had issues in the past. We have been going out on and off since May 2018. No one knows we are seeing each other and it's not in my interest since I'm fooling around with a few of the girls at the office and surrounding business. We both have made it clear we are not looking for a relationship. She has told me she cares about me a lot.

We went out this Saturday we had dinner at my place and went to the beach to talk everything was cool. We came back to my place and had sex and the next day we texted a bit.

But since Monday she has been ignoring me. We really don't talk that much at work but we at least say hi or smile at each other. So im still warm to her and say hi but she ignores me or turns around. Yesterday an older lady coworker gave my department Hershey's kisses. When the girl passed by my desk I said her name but she passed by really fast and I thought she ignored me or didn't here but she came back and I offered her one and she accepted it and said thank you and left.

Today is when I confirmed she really is mad at me about something. We have an hour lunch and our lunches are 30 minutes apart. We usually run into each other on the street and walk around and talk for a bit. Today was different. I was waiting on the intersection for the light to turn green and I saw her on the opposite corner to my right walking on the green light. I wear sun glasses to walk around and I saw here look at me and pretend like she didn't see me and kept walking. When my light turned green I crossed. I could have turned to my left and catch up to her but I decided to walk straight.

I'm not sure what's going on. Is she already ending it, wants me to commit. I'm confused since nothing bad happened over the weekend.
This is a common female behavior that heralds an impending breakup. It won't necessarily always lead to breakup, if you catch it in time to resolve it.
But if it goes untreated too long, bad stuff is assured: cheating, breaking up, tantrums, etc.
I talked about this behavior before, in my article six years ago on emotional association and dissociation. When a woman loses enough faith in you and her relationship with you, she emotionally dissociates from you.
Today I want to talk particularly about the pre-breakup "you're dead to me" dissociation guys run into, though. Because it's an especially nasty sort of dissociation, can be quite distressing, and tends to blindside guys who don't know what it is or where it came from.